Main content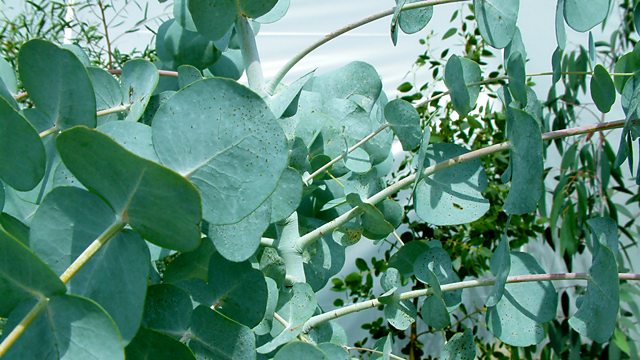 Norfolk
Eric Robson, Bob Flowerdew, Chris Beardshaw and Bunny Guinness join gardeners in Norfolk. Plus, Christine Walkden makes surprising discoveries about birds' feeding habits.
Eric Robson and the team join gardeners in Norfolk. Bob Flowerdew, Chris Beardshaw and Bunny Guinness are on the panel. In addition, Christine Walkden makes some surprising discoveries about birds' feeding habits.
Produced by Amy Racs & Robert Abel
A Somethin' Else Production for BBC Radio 4.
Questions answered in the programme:
Q. Which fruit trees should I plant in a new school orchard. I'm particularly interested in peach trees.
The variety 'Avalon Pride' can withstand peach leaf curl. Unfortunately, peach trees would crop during the school holidays. Alternatively, try Apricot. These varieties come recommended: 'Flavourcot' and 'Tomcot'. In addition, medlar, mulberry, quince, Mirabelle plum, fig or 'Golden Hornet' crab apple trees would be suitable.
Q. I've a lichen-type growth on my Acer and Salix. What is it and how do I treat it?
Lichen is a sign of clean air, moist atmosphere, but most importantly, that your trees are struggling a little. Try feeding them.
Q. When and how should I take cuttings from a Brugmansia?
Broadly speaking, you can prune and propagate at any time. To propagate: take 20-30cm cuttings, insert half-way into loam-based compost. Keep moist and cover with half plastic bottle.
Q. I grow Gardeners Delight tomatoes in an unheated greenhouse. Can the panel recommend larger tomatoes which are as flavoursome?
The varieties recommended were: Marmande, Pink brandywine, Alicante, Shirley.
Q. I've 7 x 7ft Hebe which is very woody. Can I prune it? I've been advised to dig it up.
You can prune them, but it's best to wait until the end of May/early June when they are in full growth. Prune it in stages, i.e. half the stems one year and the other half, the next. You may want to take a cutting incase the plant does not grow back.
Q. When a tree is pollarded or regularly pruned, is the root system reduced? I'm thinking of a Catalpa.
Yes, regularly pruning can reduce a tree's root system. Summer pruning can also cause the root system to die back.
Q. How can I encourage my hydrangea to flower?
Many hydrangeas will only flower on one year-old wood. Also, try feeding with potash.
Features
The varieties mentioned in Matthew Biggs' Eucalyptus feature are:
Eucalyptus paucilfora, Eucalyptus niphophila, Eucalyptus archeri, Eucalyptus risdonii, Eucalyptus stellulata, Eucalyptus Crenula, Eucalyptus Globulus.