Main content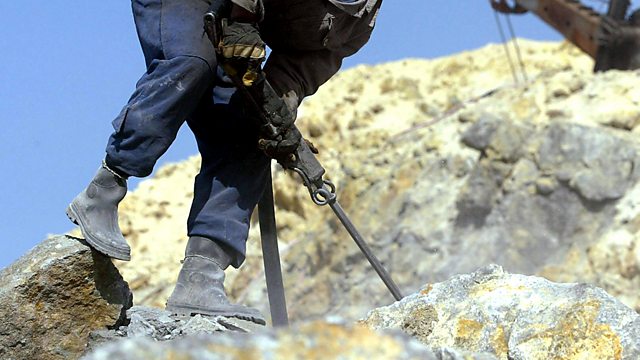 Gold and Governance in Romania
Tessa Dunlop travels to Romania to investigate why a proposed open-cast gold mine, which would be Europe's largest, has caused a political storm all over the country.
Tessa Dunlop travels to Romania to investigate why a proposed open-cast gold mine has caused the longest-lasting political storm in the country since the end of Communism.
The mine, in the rural community of Rosia Montana in the Transylvanian mountains in western Romania, would be Europe's largest. Its supporters, including most locals, say it would bring much-needed jobs to the area, which has suffered very high unemployment since the last mine closed there a few years ago, after two millennia of gold mining.
But opponents, ranging from local shopkeepers to NGOs in Bucharest and abroad, argue that the project would destroy what they see as the area's only chance for more sustainable development: turning the 2000-year old Roman mines located in those same mountains into tourist attractions, perhaps as a UNESCO World Heritage site.
The mining company admits that many of the Roman galleries would be destroyed by the open-cast mine, but they are largely inaccessible anyway. As a quid pro quo, the company is already restoring those galleries that will be protected, to make them accessible and a tourism destination.
Is the destruction of the majority of the Roman mines a price worth paying for the restoration of a few? Or is the conflict about something else entirely?
Some campaigners admit that their real fight is not with the company, but with the government, because they suspect official corruption. Meanwhile politicians say it is easier to cut public salaries than to give the go-ahead to a big project like this, precisely because of the ensuing suspicion of sleaze.
The project is seen as a test case for prosperity, transparency and good governance for Romania.
Producer: Arlene Gregorius.
Last on
Broadcasts