Main content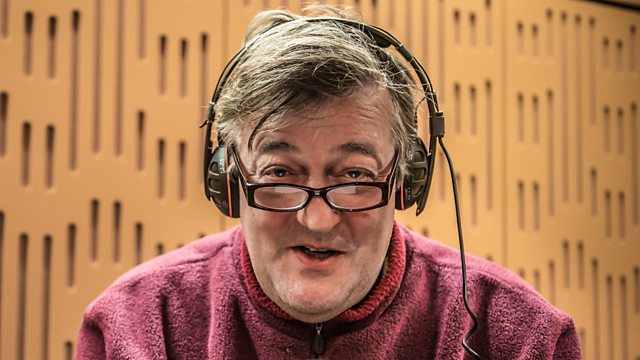 Human conversation, from gossip to drama and debate, is both verbal art and a social tool. With Stephen Fry. From August 2012.
Stephen Fry explores the many facets of human conversation, from banter and gossip to drama and debate.
He hears how the art of conversation has been interpreted over the decades and how rare it is today to find time for lingering conversation. We visit a nursery to hear budding pre-school conversationalists and the School of Life where people can take classes in how to improve conversational skills. One student says, "So many of our daily conversations are superficial. I want to learn how to make conversation an adventure."
Broadcaster Fi Glover joins Stephen in the studio to discuss her experience of conversation on air. She explains how a broadcast interview can also be a conversation and warns that the word "because" can be a conversation-stopper.
Philosopher Theodore Zeldin has spent a lifetime discussing conversation. He's also the thinker behind an idea known as the Menu of Conversation where strangers are encouraged to share intimate and thought provoking talk over a menu of discussion points. He says, "People are mysterious creatures. In my mind a good conversation doesn't get going for at least an hour."
We also hear from Paul Abbott, screen writer and creator of the TV series Shameless, about conversation from the dramatist's view point. "Conversation is at the centre of my life. I've become a genius at tracking multiple conversations. I'm constantly listening out for the patterns behind the way people talk to each other."
And food writer Claudia Roden describes the marriage that is food and conversation, from the intimacy of the kitchen to the open forum of the dinner table.
Producer: Sarah Cuddon
A Testbed production for BBC Radio 4.
Last on
Clips

Broadcasts