Main content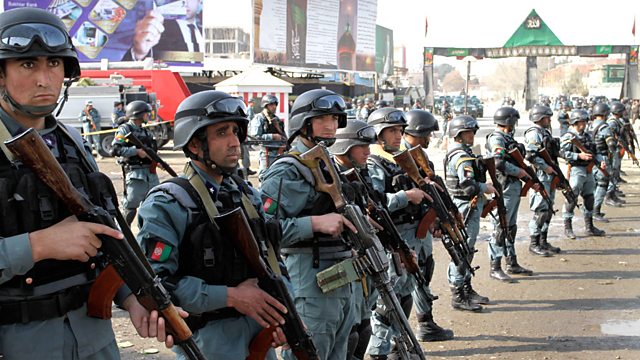 30/08/2012
Morning news and current affairs, presented by John Humphrys and Evan Davis. The West's options on Afghanistan, plus student visas and President Hollande's love-life.
Morning news and current affairs, presented by John Humphrys and Evan Davis, including:
0743
This week a book will be published telling the tale of the rivalry between the French president Francois Hollande's ex-wife, Segolene Royal, and his mistress and current partner. Benedict Paviot, London correspondent for France 24, and Pierre Haski, who co-founded the news website Rue 89, debate is this indicates a clear departure from the days when this kind of private affair would not have got out into the open in France.
0810
As the 2014 deadline for the withdrawal of Coalition and ISAF forces in Afghanistan approaches, and Taliban attacks increase, what options are left for the West and what has been achieved since operations began in 2002? Sir Sherard Cowper-Coles, former British ambassador to Afghanistan, and Colonel Richard Kemp, former commander of UK forces in the country, discuss Afghanistan's future.
0820
Anna Marie Roos, an historian of early modern English chemistry and medicine, and Melanie Reid, a writer for the Times, discuss last night's Paralympic opening ceremony.
0834
Thousands of foreign students could be deported from the UK following a decision by the government to strip the London Metropolitan University of its right to teach them. Damian Green, the Minister of State for Immigration, explains why the government has made such a decision.
0839
The Islamist onslaught in Mali has led to big problems for the nation's world famous Festival in the Desert, held annually by Tuareg nomads just outside the town of Timbuktu. As Mike Thomson reports, the event cannot be held in Mali anymore and a new location has yet to be found.
Last on
Broadcast