Main content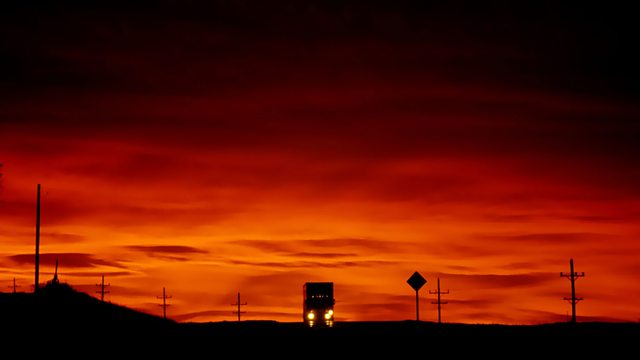 01/09/2012
Nicola Christie presents the first of two programmes focusing on music written for string ensembles.
The first of two programmes this weekend focusing on music written for string ensembles. Presented by Nicola Christie.
1:01 AM
Biber, Heinrich Ignaz Franz von [1644-1704]
Battalia a 10 in D (C.61)
Ensemble Metamorphosis
1:11 AM
Milosavljevic, Ana [b.1982]
Red
Ensemble Metamorphosis
1:18 AM
Skroup, Frantisek (1801-1862)
String Quartet in F (Op.24)
Martinu Quartet
1:44 AM
Bartok, Bela [1881-1945]
Divertimento for string orchestra (Sz.113)
Great Mountains International Music Festival Ensemble, Joel Smirnoff (conductor)
2:08 AM
Handel, Georg Frideric (1685-1759)
Concerto Grosso No.7 from Concerti Grossi Op.6
Norwegian Chamber Orchestra, Terje Tonnesen (conductor)
2:22 AM
Cervello, Jordi [b.1935]
Remembrances
Atrium Quartet
2:46 AM
Vaughan Williams, Ralph (1872-1958)
Fantasia on a theme of Thomas Tallis
The Royal Academy Soloists, Clio Gould (director)
3:01 AM
Dvorak, Anton (1841-1904)
Piano Trio No.4 in E Minor, Op.90 "Dumky"
Beaux Arts Trio
3:35 AM
Martinu, Bohuslav (1890-1959)
Symphony no.2
Prague Radio Symphony Orchestra, Vladimir Válek (conductor)
4:00 AM
Granados, Enrique (1867-1916)
El Pelele - from Goyescas: 7 pieces for piano (Op.11 No.7)
Angela Hewitt (piano)
4:05 AM
Reutter, Johann Georg (1708-1772)
Ecce quomodo moritur justus
Capella Nova Graz, Otto Kargl (conductor)
4:12 AM
Elgar, Edward [1857-1934]
In the south (Alassio) - overture (Op.50)
BBC Symphony Orchestra, Jiri Belohlávek (conductor)
4:34 AM
Rachmaninov, Sergey (1873-1943)
2 pieces for cello & piano, Op.2
Monika Leskovar (cello), Ivana Svarc-Grenda (piano)
4:43 AM
Spohr, Louis (1784-1859)
Fantasie and variations on a theme of Danzi in B minor (Op.81)
Joze Kotar (clarinet), Slovenian Philharmonic String Quartet
4:50 AM
Telemann, Georg Philipp [1681-1767]
Quadro in G minor
Bolette Roed (recorder), Arte dei Suonatori (ensemble)
5:01 AM
Chopin, Frédéric (1810-1849)
Polonaise in A flat major (Op. 53) "Polonaise héroïque"
Jacek Kortus (piano)
5:08 AM
Bernat Vivancos (b.1973)
El cant del ocells
Ieva Ezeriete (soprano), Latvian Radio Choir, Sigvards Klava (conductor)
5:15 AM
Moniuszko, Stanislaw (1819-1872)
String Quartet No.1 in D minor (1837-1840)
Camerata Quartet
5:31 AM
Foulds, John [1880-1939]
Isles of Greece (Op.48, No.2)
BBC Concert Orchestra, Ronald Corp (conductor)
5:36 AM
Schubert, Franz (1797-1828)
Fantasy for piano (D.760) in C major 'Wandererfantasie'
Alfred Brendel (piano)
5:57 AM
Musorgsky, Modest [1839-1881]
Prelude and Dance of the Persian Slaves from Khovanschina (orch. Shostakovich)
Sofia Symphony Orchestra, Ivan Marinov (conductor)
6:11 AM
Bach, Wilhelm Friedemann (1710-1784)
Sinfonie in F major (F.67)
Akademie für Alte Musik Berlin, Stephan Mai (director)
6:23 AM
Walton, William [1902-1983]
Two Pieces for Strings (from Henry V)
Manitoba Chamber Orchestra, Roy Goodman (conductor)
6:28 AM
Holmboe, Vagn (1909-1996)
Lauda, Anima Mea - from Liber Canticorum II (1952-53) (Op.59c)
The Sokkelund Choir, Morten Schuldt Jensen (conductor)
6:36 AM
Jiránek, Frantisek [1698-1778]
Concerto for violin and orchestra in D minor
Marina Katarzhnova (baroque violin) Collegium Marianum
6:52 AM
Ibert, Jacques (1890-1962)
Trois Pièces Brèves
Galliard Ensemble.