Main content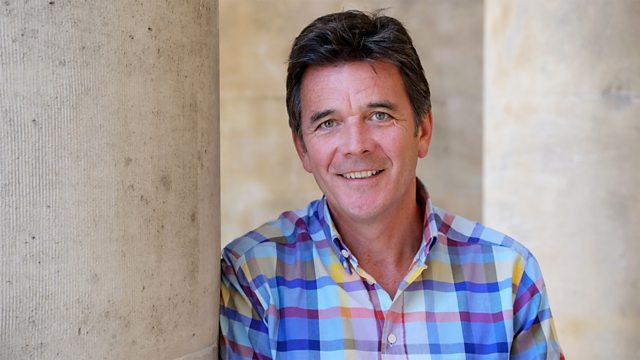 BP reax, fibroids, access to notes, botox
Dr Mark Porter goes to Hull to watch botox being used on a patient who suffers from severe chronic migraine. Plus, why GPs should allow patients to see their own notes.
As many as 2 million people in the UK may have been misdiagnosed with high blood pressure - getting treatment they don't need. But how many of them have so-called "white coat hypertension" - where their blood pressure shoots up at the very sight of their doctor or nurse? For patients with high readings in the surgery doctors can offer "ambulatory" machines for them to take home, which monitor blood pressure round-the-clock. Bryan Williams who's professor of medicine at University College, London, led the team which drew up the latest blood pressure guidelines for the National Institute for Health and Clinical Excellence, or NICE. He says that anyone considering monitoring their own blood pressure at home should take measurements both in the morning and evening whilst sitting down - and work out the average over four days. The British Hypertension Society has a list of approved home blood pressure monitors on their website.
NICE has also just approved the use of Botox injections to help people with chronic migraine that hasn't responded to other treatments. But it's been a controversial decision - Botox is expensive, and no miracle cure. It was initially rejected and is still not endorsed by NICE's equivalent in Scotland. Consultant neurologist Dr Fayyaz Ahmad has had some success with patients at his private clinic outside Hull. One of them is Dawn Cook, who's just had her third round of injections. She's suffered from headaches since she was 7 years old.
Would you like to read your medical notes? The Government has pledged that everyone will have online access to NHS records by October 2015. So will this change the way doctors write about their patients?
Professor Steve Field - who's Chair of the NHS Future Forum and one of the driving forces behind the plan - hopes that it will mean more plain English that's easy to understand. His own surgery will give patients online access early next year.
One in 4 women develop fibroids at some time - benign, non cancerous growths in the wall of the uterus which can cause heavy painful periods. Surgery might be suggested to help wtih the discomfort - using keyhole techniques via the abdomen or vagina - a procedure known as myomectomy. But in recent years some less invasive techniques have become available to help relieve symptoms.