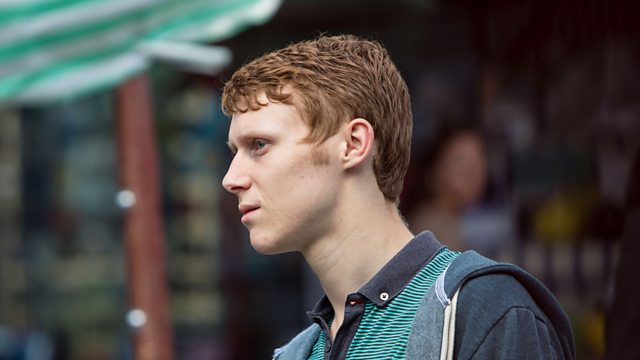 20/08/2012
At the tube station, Jay's met by newspaper headlines 'Pure Evil: Youths charged in Trott murder'. The Square's residents watch in disgust as Jay wanders through the market. Spotting an angry crowd gathering, Billy hauls Jay into Butcher's Joints and agrees he can stay with him. Despite Jay's insistence that he told the truth on Ben's request, Phil insists Jay change his statement. Jay refuses and Phil throws him out. Jay flees on seeing Andrew, and seeks solace in the allotments only to meet an apoplectic Patrick. Patrick calms as Jay explains he was protecting Ben and worries that he's "pure evil". Patrick reassures him he's not alone. Later, Billy regrets that Jay can't stay - Lola and Lexi come first. Jay pleads that he forgave Billy after he let Jase die but Billy turns his back on him, in tears. Later, Jay sits forlornly at the war memorial, traces his carving 'RIP Jason Dyer' and cries, utterly alone.
Phil prepares Shirley and Roxy for police questioning and determines to get Ben to change his statement. Shirley's silent. Roxy turns down Jack's offer to stay with him. Roxy and Shirley are interviewed by Crisp; Roxy lies about seeing Phil with Ben the night of Heather's murder. Phil refuses Ritchie's advice that Ben pleads diminished responsibility. Shirley finds Phil curled on Ben's bed, clutching his shirt.
Jack invites Sharon for a drink; Sharon hints she'll be leaving soon. Lucy hides her exam results. Sharon soothes a distraught Ian that he couldn't have known about Ben; he snaps and refuses to see a doctor. Lucy thinks Ian doesn't need her. Seeing Lucy's hurt, Sharon thinks it's best she move out but promises to stay close. Jack invites Sharon to stay. Sharon rejects his offer, moves into the B&B and plans to sell her wedding dress.
Last on
Credits
| Role | Contributor |
| --- | --- |
| Jay Mitchell | Jamie Borthwick |
| Phil Mitchell | Steve McFadden |
| Shirley Carter | Linda Henry |
| Billy Mitchell | Perry Fenwick |
| Lola Pearce | Danielle Harold |
| Patrick Trueman | Rudolph Walker |
| Cora Cross | Ann Mitchell |
| Ian Beale | Adam Woodyatt |
| Sharon Rickman | Letitia Dean |
| Dennis Rickman | Harry Hickles |
| Jack Branning | Scott Maslen |
| Roxy Mitchell | Rita Simons |
| Denise Fox | Diane Parish |
| Zainab Khan | Nina Wadia |
| Masood Ahmed | Nitin Ganatra |
| Executive Producer | Lorraine Newman |
| Director | John Greening |
| Writer | Richard Lazarus |
| Andrew Cotton | Ricky Grover |
| Ritchie Scott | Sian Webber |
| DS Crisp | Rufus Wright |