Main content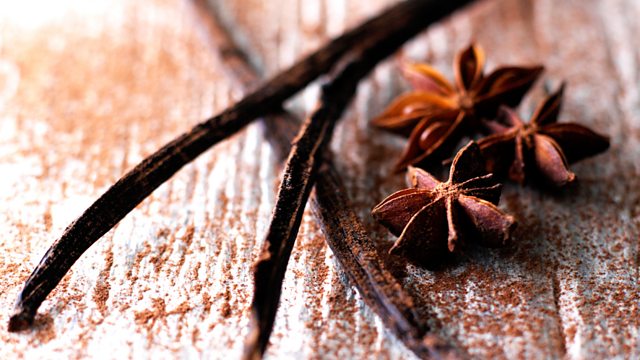 A Guide to Spice, part 2: Vanilla
Sheila Dillon embarks on a journey through the spice world. She looks at the modern vanilla trade and meets a young British vanilla grower.
Do you know how vanilla beans are hand pollinated? Do you know why harvested vanilla pods are wrapped in hot blankets?
Sheila Dillon reveals all as she continues her exploration of the modern spice world by looking at vanilla.
Reporter Vanessa Kimbell travels to Uganda to meet Lulu Sturdy, a British furniture designer who inherited a run down estate in Uganda, and within a decade has turned it into an influential source of quality vanilla beans. She follows this year's harvest and hears the incredible effort involved during the careful processing of the pods.
Chef Jeremy Lee and Niki Segnit, author of The Flavour Thesaurus provide a guide to flavour combinations and cooking techniques with vanilla.
Last on
Broadcasts