Main content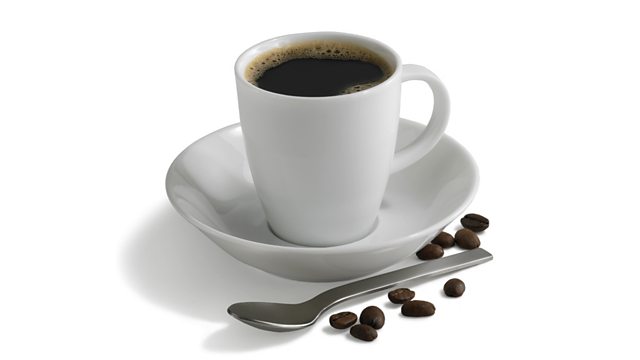 Alcohol at petrol stations, Sibelius software, car insurance and Nespresso.
The factors behind the country's most successful high streets, Nespresso's action against rival coffee-makers, and whether petrol stations should be allowed to sell alcohol.
What's the difference between a shop and a petrol station? It might depend on how many customers buy fuel or how much money the garage makes from its shop. In England and Wales, legislation allows garage shops to sell alcoholic drinks only if their 'primary use' isn't fuel sales. Up to 3000 petrol stations are licensed to sell alcohol, but West Yorkshire Police have successfully challenged the process.
While many high streets are struggling in competition with online sales and out-of-town retail, some are thriving. What are the factors making them successful, and can other town centres learn from them?
Nestle wants to stop other coffee-makers from selling capsules for its Nespresso machines. A German court has rejected the firm's bid to prevent two Swiss manufacturers from producing their own versions. We look at the issue of consumables and the extent to which manufacturers can control consumer choice.
Many of the world's musicians and composers use Sibelius software to arrange and edit printed music. Thousands of concerned users have signed an online petition about the software's future after its parent company, Avid, closed its development office in London. We look at the rights and expectations of people buying software.
Adding another driver to your car insurance policy can reduce the cost, but what other factors dictate the price? What are the legal and legitimate options that can be used to save money?
Chapters
Petrol Stations selling Alcohol

Up to 3000 petrol stations have a licence to sell alcohol. West Yorkshire Police have challenged applications on the basis that only shops - and not garages - can be licensed.

Duration: 06:58

Mental Health in Wales

Some mental health patients feel coerced into treatment, despite seeking help voluntary, a report by Health Inspectorate Wales has found.

Duration: 04:16

Successful High Streets

While some town centres struggle, many high streets are booming, so what leads to their success, and what can other towns learn from them?

Duration: 09:00

Nespresso Patent Action

Nestle says it has the sole right to make the capsules for its Nespresso coffee machines, but a court in Germany has disagreed.

Duration: 05:42

Sibelius Software

Users of the music notation programme Sibelius are concerned about its future after the closure of its UK development office. What rights and influence do software customers have?

Duration: 08:20

Car Insurance

Adding a second driver can reduce the cost of your car insurance, so how do insurers consider risks, and what else can drivers do to legally lower their premium?

Duration: 05:39