Main content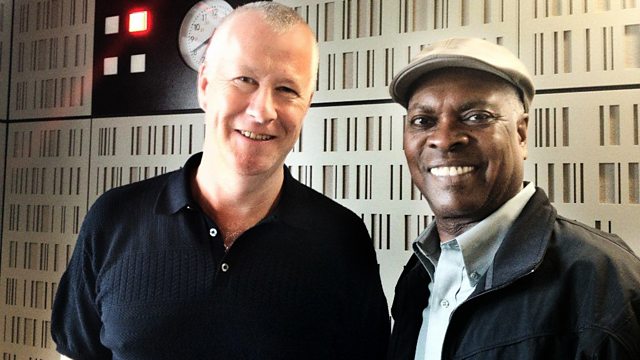 Booker T, novelist cricketers and Charlie Brooker's new comedy
Booker T remembers the recording of Green Onions, the Authors cricket team returns to the wicket after 100 years, and Charlie Brooker's new spoof is reviewed. With John Wilson.
With John Wilson.
Organist Booker T Jones, leader of Booker T and the M Gs, remembers the day he created the classic tune Green Onions, and discusses the mystery surrounding the death of his drummer.
Junot Diaz won the Pulitzer Prize for Fiction with his first novel, The Brief Wondrous Life of Oscar Wao. His new book, This is How You Lose Her, is a collection of short stories around the theme of infidelity. He explains why despite many similarities between his own life and that of his characters, his books may not be as autobiographical as they seem.
AA Milne, JM Barrie and Arthur Conan Doyle were among the writers who played in the Authors cricket team, a group of enthusiasts who last took to the crease in 1912. 100 years on, the team is being revived and includes Tom Holland, Nicholas Hogg and Dan Stevens. John reports on their match against actors' team The Gaieties.
Charlie Brooker's new spoof TV crime drama stars John Hannah as DCI Jack Cloth: A Touch of Cloth parodies the last decade of British police procedurals, good and bad. Denise Mina reviews.
Producer Stephen Hughes.
Chapters
A Touch of Cloth

A Touch of Cloth

Denise Mina review Charlie Brooker's new spoof police drama, A Touch of Cloth

Duration: 04:33

Booker T

Booker T

Organist Booker T Jones, leader of Booker T and the M Gs talks to John Wilson

Duration: 09:39

Author's Cricket Team

Author's Cricket Team

The Authors cricket team return to the wicket after 100 years

Duration: 06:05

Junot Diaz

Junot Diaz

Pulitzer Prize winning author, Junot Diaz on his new novel, This is How you Lose Her

Duration: 07:32