Main content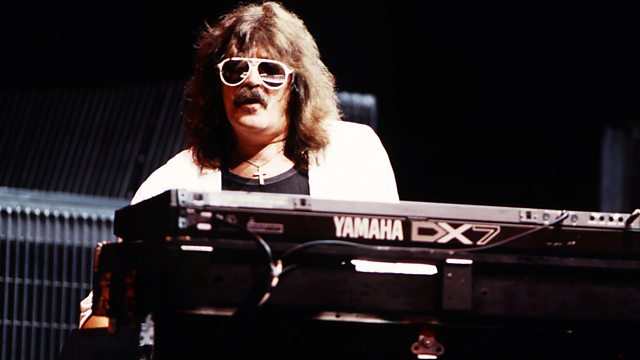 Rock 'n' Roll in Four Movements
4 Extra Debut. Stuart Maconie looks at the rock musicians who combined symphony and pop music. With Rick Wakeman, Roy Wood and Ivan Hewett. From August 2012.
When Rock 'n' Roll began, it was music of rebellion, fighting against the strait-laced world of classical music. The two worlds seemed far apart until the late Jon Lord wrote his Concerto for Rock Group and Orchestra which combined the forces of his heavy rock group Deep Purple with The Royal Philharmonic Orchestra. The work was premiered in the Royal Albert Hall in London under the baton of Malcolm Arnold in 1969. From then until the arrival of Punk in the late seventies rockers like the Nice, Emerson Lake and Palmer and Rick Wakeman embraced this hybrid genre with great energy and enthusiasm. Rick Wakeman in particular became known for stage shows which matched the ambition of his music.
Stuart Maconie talks to Rick Wakeman and Keith Emerson about the genre's excesses. We hear from Roy Wood about the early days of the Electric Light Orchestra. And the late Jon Lord, in his last ever recorded interview, talks about his passion for writing classical music, inspired by his early experiment with his Concerto.
Stuart Maconie casts a fairly benevolent eye on the genre - in his view some of it was actually very good. But classical music critic Ivan Hewett is pleased that the genre was largely killed off by punk - although in his view there are more modern examples where classical and pop sensibilities are successfully combined, by the likes of Jonny Greenwood of Radiohead and Damon Albarn.
Featured in...
A selection of programmes about music, musicians, songwriting and recording.