Main content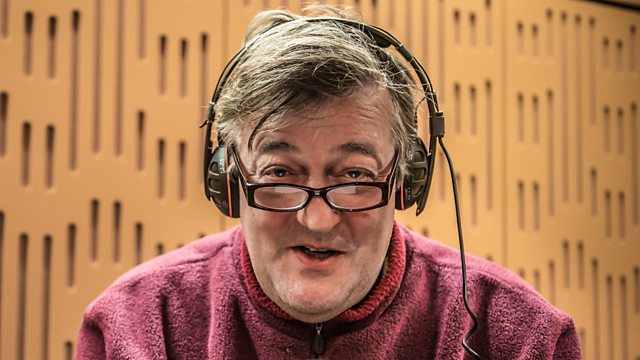 Intonation is the rollercoaster of speech, creating the uppy-downy of Welsh and the Dalek monotone. With Stephen Fry. From August 2012.
"It ain't what you say, but the way that you say it". David Blunkett surprises us with song and reveals how important intonation is in his life. Anne Karpf and daughter Lola share some familial secrets and the Royal Academy of Dramatic Art lets us observe an intonation class. Stephen himself plays with the intonation of the football results in order to better the record of his team, Norwich City.
Joining Stephen in the studio and bringing some academic grist to the intonational mill is speech coach Dr Geoff Lindsey, who introduces us to some of the concepts and practices of this interesting phenomenon of the English language.
Have you experienced HRT? No, it's not what you're thinking. It's High Rise Terminal - or what Stephen calls "Australian Question Intonation", a particular affliction for the host of this entertaining programme. It's the ending of every sentence with a question, even when it isn't one? Together, Stephen and Geoff try and work out how it works, why it annoys and how the intonation at the end of a sentence can affect its meaning.
Producer: Merilyn Harris
A Testbed production for BBC Radio 4.
Last on
Broadcasts