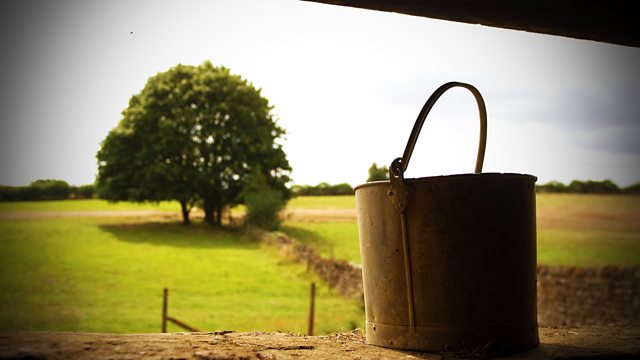 22/08/2012
Eddie's confident before his interview on Radio Borsetshire about the Beast of Ambridge. Joe warns him not to trust Wayne Foley before popping next door for some of Kathy's freshly made scones.
Jamie finally contacts Rosa and they decide to meet up by the river in Jubilee Field - is it a date?
Kathy tells Joe she's concerned that Rosa's a distraction for Jamie when he should be focussing on college. They're interrupted by the start of Eddie's interview.
In Jubilee Field, Jamie talks about his relationship with Natalie. He claims it's good that they're no longer together. He's got his mum pestering him about exams and college but Rosa thinks that you don't need grades to be happy in life.
Eddie's radio interview is underway. He shamelessly plugs his Beast statues (on special offer) but Wayne takes the opportunity to expose the 'Beast' as a wind-up and humiliate Eddie.
Jamie's annoyed that Kathy knows about Natalie. They argue about his future until Jamie finally agrees to go back to college.
Eddie calms down after his interview only to be wound up again by Joe and a prank phone call from the 'Loch Ness Monster' (Jazzer).
Last on
Who knows their character best?