Main content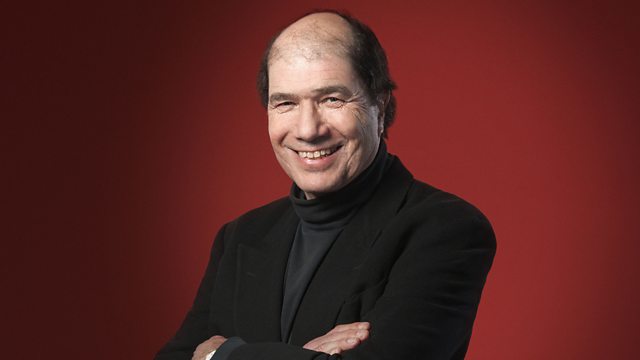 Miriam Margolyes
Michael Berkeley's guest is actress Miriam Margolyes. Her selections include music from Rossini, Mozart, Schubert, Elgar, Parry and Freddie Mercury and Montserrat Caballe.
Michael Berkeley's guest on Private Passions is the award-winning actress Miriam Margolyes, who has starred in many stage and screen productions, from Samuel Beckett's Endgame, Peter Hall's productions of Romeo and Juliet, She Stoops to Conquer and The Importance of Being Earnest, Blithe Spirit (as Madame Arcati) and Wicked (as Madame Morrible in London and on Broadway; to films such as Yentl, Cold Comfort Farm, Ladies in Lavender, How to Lose Friends And Influence People, and the Harry Potter films (as Professor Sprout); and TV productions including The Life and Loves of a She-Devil, The History Man, Vanity Fair, Oliver Twist, Doc Martin, Merlin and Coming of Age. She is regarded as the most accomplished female voice in Britain, and has recorded many audio books. A lifelong devotee of the works of Charles Dickens, she is currently touring the world with her one-woman show, 'Dickens' Women'.
Miriam Margolyes is a great fan of virtuoso female singers, and her choices include Cecilia Bartoli singing a Rossini aria and Lucia Popp singing the Queen of the Night's aria from Mozart's Magic Flute. She has also chosen the fourth movement of Schubert's 'Trout' Quintet, a piece she particularly loves; an extract from the Kol Nidre service sung by Richard Tucker; Elgar's Cello Concerto played by Jacqueline du Pre; a rousing orchestral version of Parry's Jerusalem, and Freddie Mercury and Montserrat Caballe duetting in 'Barcelona'.