Main content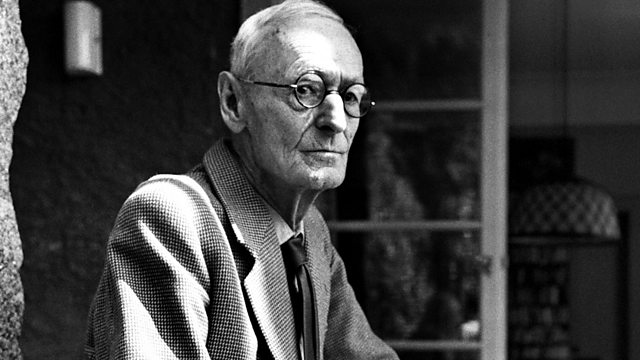 The Magic Theatre of Hermann Hesse
The biggest selling German author Hermann Hesse's influence extends from anti-Nazi pacifism to 1960s counterculture, New Age-ism and modern gaming. His legacy is re-evaluated.
Hermann Hesse is the biggest-selling author in the German language - responsible for Steppenwolf, a 'bible' for the '68 generation; Siddhartha, which influenced aspects of the New Age movement; and The Glass Bead Game, which is now inspiring game designers.
In this programme, the reasons for the durability of his iconic status are examined by those for whom his appeal has survived beyond a youthful fixation.
Peter Owen is the publisher who first introduced Hesse's work to Britain in the 1950s. John Wilson is a Professor of mathematics at Oxford University and keen musician who has attempted to interpret the rules of Hesse's Nobel Prize-winning Glass Bead Game. Eric Zimmerman is a New York-based games designer who found inspiration in Hesse's writing for a game that evaluates cultural aesthetics. Johnny Flynn is a singer-songwriter who fell under the spell of Hesse's fascination with eastern mysticism. Susanne Voelker runs the Hesse museum in south-west Germany and believes the author's influence is felt by readers of all generations and demographics who are making life decisions.
The Magic Theatre of Hermann Hesse weaves together their testimonies with readings from Hesse's work and music from both his own time and from ours.
Produced by Alan Hall
A Falling Tree production for BBC Radio 4.