Main content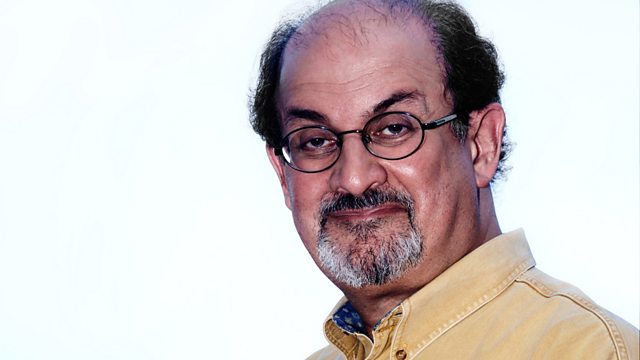 Salman Rushdie
James Naughtie profiles the British Indian novelist, writer of Booker Prize-winning novel Midnight's Children and the controversial The Satanic Verses.
The New Elizabethans: Salman Rushdie
James Naughtie portrays the British Indian novelist Salman Rushdie, whose celebrated novel Midnight's Children takes the moment of India's Independence as its starting point and won him the Booker Prize.
"The Satanic Verses" was more controversial. When it was published, Ayatollah Khomeini issued a fatwa against him. Copies of the novel were burned on British streets and Rushdie had to live under police protection for several years.
The New Elizabethans have been chosen by a panel of leading historians, chaired by Lord (Tony) Hall, Chief Executive of London's Royal Opera House. The panellists were Dominic Sandbrook, Bamber Gascoigne, Sally Alexander, Jonathan Agar, Maria Misra and Sir Max Hastings.
They were asked to choose: "Men and women whose actions during the reign of Elizabeth II have had a significant impact on lives in these islands and/or given the age its character, for better or worse."
Producer: Clare Walker.
Podcast
James Naughtie profiles 60 public figures nominated to mark the diamond jubilee