Main content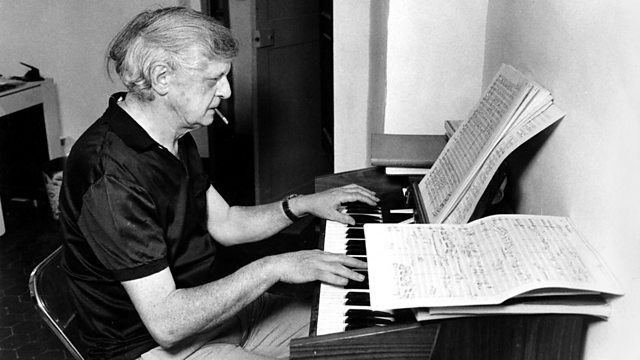 Anthony Burgess: A Clockwork Archive
Anthony Burgess is best known as the author of A Clockwork Orange. Paul Morley explores his Northern roots and hidden passions. From August 2012.
Anthony Burgess is best known as the author of A Clockwork Orange, published 50 years ago.
Burgess was born in 1917 in one of the poorest areas of North Manchester. It was entirely unpredictable that such a major literary figure and polymath would spring from such a humble background.He remained in Manchester until he graduated from the University, but never went back to live there and was careful to disguise his Northern accent.
Paul Morley - a fellow Northern exile - visits some of the key landmarks of Burgess's early life - Xaverian College where he was taught by strict Catholics from the Xaverian Brothers; the Free Trade Hall where he heard the Hallé Orchestra; Central Library where he began a lifelong process of self-education.
Paul also considers Burgess's continuing passion for writing classical music; his first creative ambition was to be a composer. He wrote over 200 pieces of pieces of classical music, including full-length symphonies and a ballet. Very little of his music was performed during his lifetime, but it is now attracting interest from musicians and academics.
Burgess's legacy includes not only 33 published novels, two autobiographies and a large amount of journalism but a previously unheard archive of about 800 audio cassettes and home movies. Paul Morley visits The International Anthony Burgess Foundation in Manchester, which is cataloguing this rich, diverse and remarkable archive.
Contributors include Dr Andrew Biswell, biographer of Anthony Burgess and Director of The International Anthony Burgess Foundation; Paul Philips, author of a book about Burgess's music; and Dr Kevin Malone an expert on the music Burgess himself wrote for his own dramatized version of A Clockwork Orange.
Last on
Broadcasts