Main content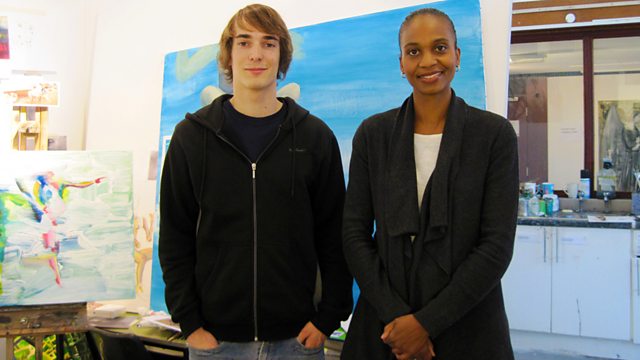 Child psychologist Laverne Antrobus sets out to discover the different way that the brain works in children with autism and to explore the latest scientific research.
Autism is a complicated and often misunderstood condition. In this film, child psychologist Laverne Antrobus goes on a quest to discover the different way that the brain works in children with autism and to explore the latest scientific research.
Laverne meets Tony, a severely autistic teenager who requires full-time care from his family, and learns some of the difficult sensory problems that children with autism can have. The autistic brain cannot always process light and sound in the correct way, leading to an overwhelming and exhausting overload of noise and colour. Laverne travels to the University of Cardiff to investigate new research into the link between sensory issues and the autistic brain. She also goes to the University of Nottingham to try and uncover why people like Tony appear to be so socially isolated. She begins to learn the amazing way our brains work when confronted with social situations and how we understand the social cues that we encounter every day - and what happens when this goes wrong.
With a better understanding of Tony's difficulties, Laverne then continues to follow his story as this family go through the difficult and highly emotional transition of putting their son into full-time residential care.
Laverne also meets a family with two young boys, Jake and Zaine. Jake has been diagnosed with high functioning autism - the opposite end of the spectrum to Tony. By spending time with Jake, Laverne sees some of the social difficulties associated with the condition, such as the daily struggle with school and making friends. Jake's younger brother Zaine is also beginning to show autistic traits and in a particularly poignant sequence Laverne attends a diagnosis session with the family. With amazing access to this emotional day, Laverne explores the complicated process of diagnosis and the symptoms that are looked for in order to reach the correct conclusion. Laverne also investigates some exciting and pioneering research being carried out at Birkbeck Babylab, which is offering hope for a simpler and earlier diagnostic procedure.
Michael is a 19-year-old with high functioning autism who is studying physics at the University of Surrey. By meeting Michael we see that an autistic brain can actually learn to deal with mainstream society. How does he comprehend society and what coping systems does he have in place? Laverne carries out a experiment where she takes Michael to view one of her favourite paintings. The different way in which they view the portrait offers a powerful insight into the way someone on the spectrum can think and interact. Laverne also compares how someone with autism deals with idioms and metaphors to those who are not on the spectrum. We come to understand that someone with autism just sees the world in a very different way.
These powerful stories are intermingled with interviews with leading scientists in the field that help to further illuminate this condition.
Our brains are constantly monitoring the social situations we find ourselves in - attempting to mindread the people around us and helping us to respond appropriately. For those on the autistic spectrum this is often not the case. Autism is still an incredibly puzzling disorder of the brain, but over the last 50 years we have started to unlock the meaning of some of its more bizarre behaviours and symptoms. We are now beginning to understand what happens in the brain as we process all the sensory information from the world around us, and to comprehend how it affects the way children think, act and grow into social beings. In this film we learn along with Laverne and we begin to understand the different way in which the brain of someone on the autistic spectrum operates - as well as the heart-wrenching effect this can have on them and their families.
More episodes
Previous
You are at the first episode
Learn more with The Open University