Main content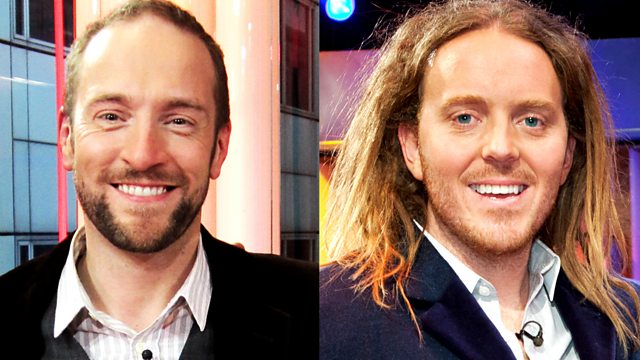 Derren Brown interviews Tim Minchin
Illusionist Derren Brown talks to comedian Tim Minchin about beliefs, magic and music in the tag-team talk show, where last week's guest is this week's host. From August 2012.
Last week's interviewee, Illusionist Derren Brown, dispenses with the trickery and gets inside the mind of Tim Minchin by cleverly asking him some questions then listening to the answers. They talk beliefs, magic, music and Minchin.
Producer ..... Carl Cooper
The chain continues with:
A poorly Tim Minchin being handed tissues whilst attempting to interview with no questions and no voice, the hilarious Caitlin Moran.
Caitlin Moran getting to spend time and talk shoes, Bananarama and women with her comedy hero Jennifer Saunders.
And.
Jennifer Saunders turning up a week later to find the series has ended. Probably. We weren't there because the series had ended.