Main content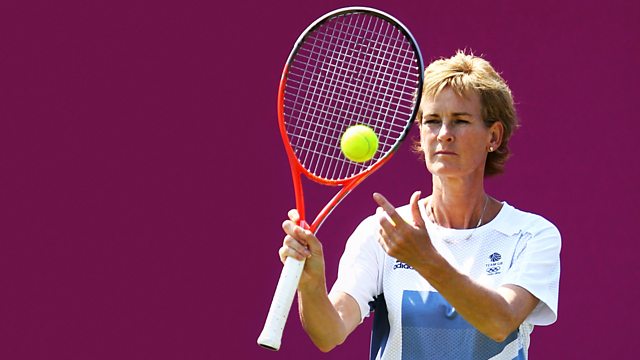 Judy Murray
Judy Murray on the professional tennis tour and how to help your kids achieve their sporting ambitions, and why men over 75 don't have to feel lonely. Presented by Jenni Murray.
Judy Murray on how to handle your child's talent or enthusiasm for sport and what it's really like on the professional tennis circuit with sons Andy and Jamie. Ahead of this year's Sylvia Pankhurst lecture we ask whether those on the left are better at celebrating their feminist heroes than their sisters on the right. We catch up with PC Hayley Howells to find out about her 999 Award following her actions at the scene of an accident. And what needs to be done to make men over 75 feel less lonely and isolated.
Producer Caroline Donne.
Presented by Jenni Murray.
Chapters
Judy Murray

Judy Murray takes the careers of both of her sons extremely seriously. She coached Andy and his brother Jamie from an early age. Judy joins Jenni in the studio.

Duration: 12:40

999 Award

Tonight PC Hayley Howells and three of her fellow officers from the Gloucester force will receive one of the BBC's 999 awards for their bravery in rescuing a man from certain death.

Duration: 09:26

Sylvia Pankhurst lecture and remembering feminist heroes

Jenni is joined by Sarah Veale, Head of the Equality and Employment Rights Department at the TUC and by Anna Soubry, Conservative MP Broxtowe.

Duration: 11:37

Men over 75 and loneliness

Jenni speaks to Matthew Sowemimo, Head of Policy for the WRVS and hears the experience of one man following the death of his wife.

Duration: 07:58