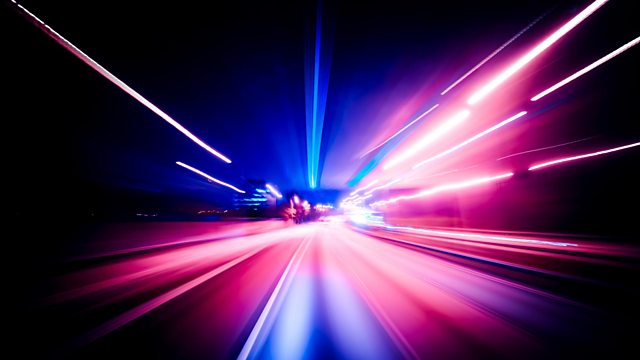 11/08/2012
Iceland is a country of extremes. The scale of its economic crash was impressive, to say the least, and its unpronounceable volcano grounded air traffic around the world. In the summer, the sun never sets and in winter it never rises. But in the permanent darkness of January, as Icelanders eat rams' testicles to appease Thorri, the god of midwinter, there is an exceptional new music festival. Reykjavik's Dark Music Days takes place in one of the most exciting modern buildings of recent years, the multi-venue Harpa concert hall and cultural centre. Harpa has helped Dark Music Days transform from being a local affair promoting Icelandic music, into a major international festival with composers from around the world vying to get their music performed there.
And Ilan Volkov, the new Chief Conductor of the Iceland Symphony Orchestra, has also propelled the festival to the front rank, and expanded its scope to include large-scale compositions. In this programme, Robert Worby talks to critic and long-time Icelando-phile, Hilary Finch to find out more about the thriving Dark Music Days and Icelandic music, including works recorded at this year's festival.
Plus, in the latest instalment of the Hear and Now Fifty, Four Tet's Kieran Hebden explains why Silver Apples of the Moon by the American composer Morton Subotnick stands out for him as a classic of early electronic music. Wire magazine's Rob Young provides some background to the work, which was created on a Buchla synthesizer at the San Francisco Tape Music Center, and the first piece of music to be composed for two sides of an LP.
Giacinto Scelsi: Hymnos
Iceland Symphony Orchestra
Ilan Volkov, conductor
Atli Ingólfsson: Mani
Iceland Symphony Orchestra
Ilan Volkov, conductor
Hugi Gudmundsson: Orkestur
Iceland Symphony Orchestra
Ilan Volkov, conductor
Morton Subotnick: Silver Apples of the Moon (part A).
Last on