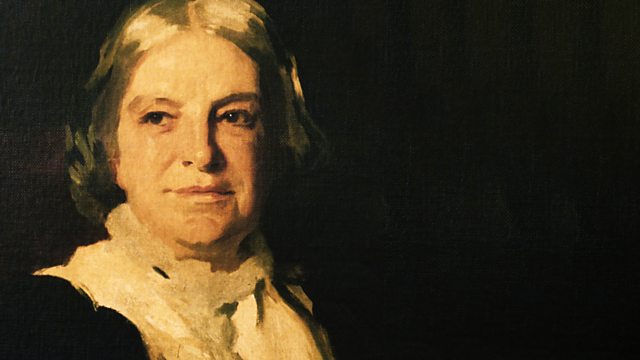 Octavia
Tristram Hunt MP on social reformer Octavia Hill, co-founder of the National Trust, who finds new relevance as an exponent of big society and localism, 100 years after her death.
Historian Tristram Hunt MP considers the remarkable legacy of Octavia Hill, one hundred years after her death.
Octavia was a social reformer who pioneered housing schemes and open spaces for the poor and went on to co-found the National Trust. For many years she has been consigned to relative obscurity, but now there's a new appreciation of her radicalism, her localism and her insistence on the importance of beauty and space in people's lives, chiming loudly with current social pre-occupations. Octavia is newly claimed as a heroine by those on the left and right of politics.
The programme includes evidence of how the National Trust is reconnecting with its founder - through awards schemes, scholarly essays and plans to make land and properties much more accessible to the less well-off.
We hear about Octavia's vital friendship with John Ruskin whose ideas about the social purpose of art and nature she absorbed.
The programme visits Wisbech in Cambridgeshire where Octavia was born, Red Cross gardens - her model dwellings and gardens in South London, and Toys Hill in Kent - the precious area of land she and her family saved for the Trust and where she is now buried.
Contributors include Fiona Reynolds, Gillian Darley, Robert Hewison, Kathryn Hughes, Peter Clayton and Octavia's descendant, Clare Armstrong.
Produced by Susan Marling
A Just Radio production for BBC Radio 4.