Main content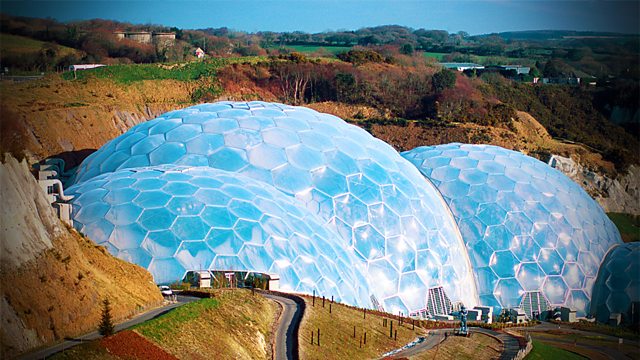 An Operating Manual for Spaceship Earth
4 Extra Debut. The writer Tom Dyckhoff looks at the life and work of eccentric polymath Richard Buckminster Fuller. From March 2013.
Richard Buckminster Fuller was an eccentric polymath.
Perhaps best known for his innovative geodesic dome designs - a version of which feature at the Eden Project in Cornwall - he was also an inventor, a poet and a philosopher, who wrote scores of books and criss-crossed the globe giving idiosyncratic free-wheeling lectures that lasted for hours.
In all of his varied work, Buckminster Fuller was dedicated to principles of sustainability, to doing 'more with less' and striving to 'make the world work for 100% of humanity'. He influenced a generation of designers and architects - including Norman Foster and Richard Rogers - and was an inspiration to the environmental movement.
Buckminster Fuller was ahead of his time and his principles are arguably more relevant now than ever. He died in 1983, but he's now a largely forgotten figure.
In this programme, the writer Tom Dyckhoff talks to Bucky's colleagues and commentators about what we can learn from Buckminster Fuller today. Featuring Fuller's grandson Jaime Snyder, architect Norman Foster, sculptor Antony Gormley, writers Bryan Appleyard and Alice Rawsthorn, and Andrew Simms of the New Economics Foundation.
First broadcast on BBC Radio 4 in 2013.
Last on
Broadcasts