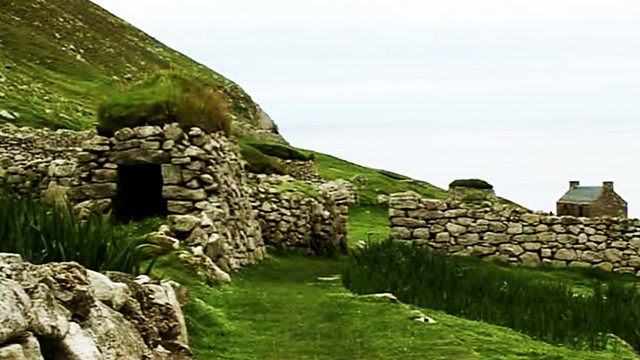 An Outcast of the Islands: Lady Grange
While making 'A Requiem for St Kilda' for Radio 4 (which won the Sony Feature Award), writer Kenneth Steven and producer Julian May came across the extraordinary story of Rachel, Lady Grange. The wife of James Erskine, Lord Justice Clerk of Scotland, she enjoyed a fashionable life in C18th Edinburgh. Their relationship soured - Grange kept a mistress in London - and they separated. Rachel, desperate to see her children, began accost her husband in the street. She had incriminating information, that Erskine had held meetings with Jacobite sympathisers at their house. Times were dangerous, so Erskine had his wife abducted.
She was dragged through the Highlands, and shipped to St Kilda. She spoke no Gaelic, the St Kildans no English. After seven years she smuggled messages to her solicitor in Edinburgh. They arrived two years after she wrote them and provoked a scandal. Her lawyer sent a ship, the Arabella, to rescue her - an early example of sending a gunboat. But Erskine (who had already held her funeral) had Rachel spirited away again. She was taken from island to island, and at last to Skye, where she died in 1745 - the very year when Prince Charlie landed.
Kenneth Steven visits the Special Collections Department of Edinburgh University Library, where, amazingly, one of Lady Grange's letters from St Kilda survives, describing in great detail the brutality of her abduction, and naming names.
He meets Margaret Macaulay, author of 'The Prisoner of St Kilda', who spent 7 years researching the story. He retraces her journey from Edinburgh to her final resting place in the far north of the Isle of Skye.
Siobhan Redmond reads from Lady Grange's letters, and Kenneth responds to her story with a series of new short lyric poems.
Producer: Julian May.