Main content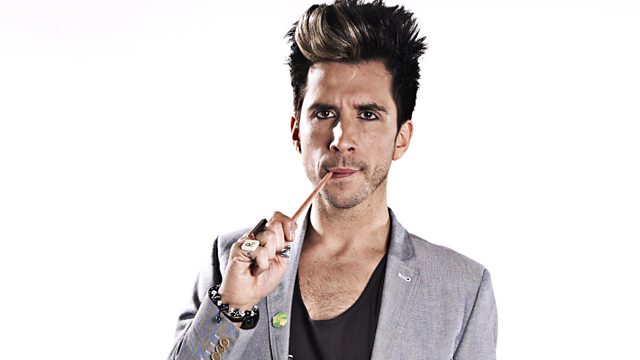 Comedian and author Russell Kane presents Open Book
Comedian and author Russell Kane discusses Ian Fleming's James Bond novels, and is reading a book really better than listening to it being read to you?
Comedian and author Russell Kane talks to Enid Shomer about her novel The Twelve Rooms of the Nile in which she fictionalises a meeting between the sex obsessed young French writer Gustave Flaubert and the naive 29 year old Florence Nightingale. Both historically in Egypt at the same time, Flaubert was despondent from the bad reception an unpublished novel received, while Nightingale was trying to find a role for herself, away from the constraints of her class and her parents who didn't believe nursing was a suitable occupation for their daughter. Seven years later they would both be famous - she as the lady with the lamp at the Crimea and he for his controversial modern novel Madame Bovary
Does it really matter how we get our literary fix? Is reading a book definitively better than listening to it being read to you? Despite the continued popularity of talking books over the past 75 years since they were first sent out by the Royal National Institute of the Blind, as well as the current prevalence of portable devices and downloads, Russell feels that there is still a stigma to this form of 'reading.' To discuss the place of the audio book Russell is joined by the audiobook critic Christina Hardyment, the literary agent Carole Blake and Professor Sophie Scott from the Institute of Cognitive Neuroscience.
It's been fifty years since Ursula Andress sexily emerged from the Caribbean Sea and 007 foiled the evil plans of Dr No. To mark this milestone in cinema history, Vintage Classics are releasing new editions of all fourteen of the Ian Fleming novels. Tom Rob Smith discusses the continuing appeal of these original books and how they depict a different side to Britain's most successful and best loved spy.
Producer: Andrea Kidd.
Last on
Broadcasts