Main content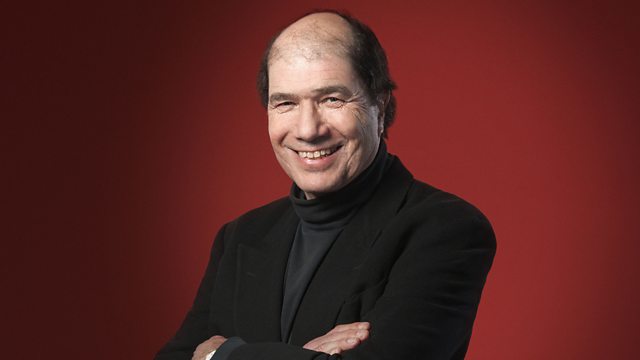 Vangelis
Michael Berkeley's guest is Greek composer Vangelis. His musical choices include Debussy, Stravinsky, Bach, Rachmaninov, Wagner, Mozart and Gil Evans.
Michael Berkeley meets Vangelis, the Greek composer of electronic, progressive. jazz, pop rock and orchestral music, whos began his career in the 1960s working with bands such as Aphrodite's Child. In the early 1980s he formed a musical partnership with Jon Anderson, the lead singer of the progressive rock band Yes, and in 1981 he shot to worldwide fame with his modern, synthesizer-heavy score for Hugh Hudson's Oscar-winning film Chariots of Fire, set at the 1924 Paris Olympics. Vangelis won the Academy Award for Best Original Music Score, and the opening theme of the film was released as a single in 1982. In that year Vangelis composed the score for Ridley Scott's science fiction film Blade Runner, and in 1993 his score for Scott's '1492:Conquest of Paradise' was nominated for an Oscar. He has recently provided a reworked score for the current stage production of Chariots of Fire.
His music relies heavily on synthesizers, while also drawing on Greek folk melodies. In all, he has composed more than 52 albums in a career spanning over 50 years. He is also a painter.
Vangelis' choices for Private Passions include pieces by Debussy (the Sonata for flute, viola and harp), Stravinsky (The Rite of Spring), solo cello music by Bach, Rachmaninov's Rhapsody on a Theme of Paganini, Wagner (Tristan and Isolde), Mozart (the Concerto for Flute and Harp) and Gil Evans.
Six mind-expanding music podcasts to download in 2019
Archive Unlocked: Two Decades of Private Passions