Main content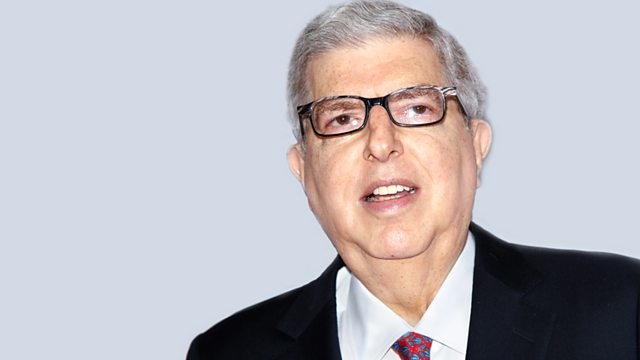 Tributes to Marvin Hamlisch and Robert Hughes
Arts news and reviews with John Wilson, including a tribute to composer Marvin Hamlisch by his friend the lyricist Don Black. Plus, 50 years of reggae from Studio 17 in Jamaica.
With John Wilson.
The lyricist Don Black remembers his friend the composer Marvin Hamlisch whose death has been announced today. There is another chance to hear Hamlisch - best known for the musical A Chorus Line and the score and song for The Way We Were - at the Front Row piano three years ago, explaining how he wrote the songs which won him Emmys, Grammys,Oscars and a Tony.
The art critic Richard Cork assesses the influence of Robert Hughes whose death has also been announced today. How did his writing change criticism ad critics?
And, as Jamaica celebrates its 50th year of Independence we find out about Studio 17, one of Kingston's best-known recording studios, record shops, and meccas for reggae music in the late 60s and 70's. The studio is also celebrating its 50th anniversary and Front Row has been offered the chance to hear some of their newly discovered archive recordings from reggae greats like Dennis Brown, Lord Creator, and John Holt. Reshma B, Reggae & Dancehall correspondent talks to John.
Producer Erin Riley.
Chapters
Marvin Hamlisch

Marvin Hamlisch

Front Row remembers Marvin Hamlisch with guest Don Black.

Duration: 12:19

Robert Hughes

Robert Hughes

Front Row remembers Robert Hughes with guest Richard Cork.

Duration: 05:31

Studio 17

Studio 17

Find out about Studio 17, one of Kingston's best-known Jamaican recording studios.

Duration: 06:43

Olympic Poem

Olympic Poem

Tchun Djee-Eh reads Living In The Hills, a poem by Wang Wei.

Duration: 04:24