Main content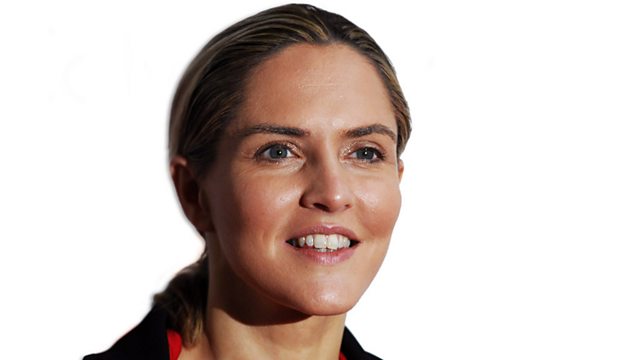 Politics v family life, the Jewish woman banned from the '36 Olympics, and Condoleeza or Hillary for US Vice President?
Politics v family life? Condoleeza or Hillary in the race for the US Vice President? The Jewish woman banned from the '36 Olympics; Should men and women compete against each other at the next Games? Young Scottish women writers. Presented by Jenni Murray.
Last on
Clips

Chapters
Louise Mensch Resigns

Following Louise Mensch's resignation as an MP yesterday, Jenni talks to Edwina Currie about the issues of combining politics with family.

Duration: 08:51

1936 Olympics

Margaret Lambert (Gretel Bergmann) was in the 1936 German team but was banned from competing at the Berlin Olympics for being Jewish. She talks to Rebecca Lee Douglas.

Duration: 09:06

Mixed Olympic Sports Teams

To dicuss mixed teams, Jenni is joined by rider Jane Holderness-Roddam, who was in a mixed team in the 1968 Olympics, and John Williams, Senior Sociology of Sport Lecturer at Leicester University.

Duration: 06:49

Scottish Women Writers

As part of our series on women writers in Scotland, Liz Leonard meets writer Kirstin Innes by the River Clyde in Glasgow to find out how and where she gains her inspiration.

Duration: 08:25

A Woman for Vice President?

To discuss Condoleezza Rice and Hillary Clinton as potential US Vice Presidents, Jenni talks to Stacy Hilliard from Republicans Abroad, and to Felicity Spector of Channel 4 News.

Duration: 08:27

Broadcast

Podcast

Women's voices and women's lives - topical conversations to inform, challenge and inspire.