Main content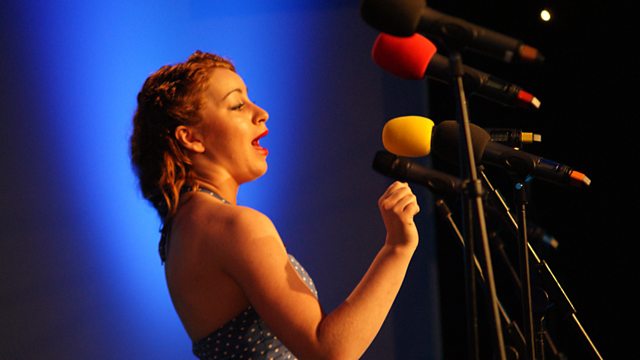 10/08/2012
Janice Forsyth presents from the BBC Venue at Potterrow in Edinburgh with performances from the original 1977 Glasvegas musical, Mike McShane, Les Dennis and The Bevan Sisters.
Former Family Fortunes presenter Les Dennis joins Janice, and performs an extract from premiere Edinburgh Fringe play about a struggling comic veteran of Liverpool's working men's clubs in 1997, their dying days.
Mike McShane tells Janice and the Festival Cafe audience about his new play Mon Droit, in which he stars as Robert James Moore, an American who came to London for the love of the Queen, only to end up a skeleton in St James's Park.
Patrick Neil Doyle and 3Bugs Fringe Theatre are bringing his twice Oscar-nominated film composer father Patrick Doyle and Morag Fullarton's 1977 musical Glasvegas back to the Edinburgh Fringe. Patrick Neil Doyle has added three new songs to his father's score, and he joins Janice to tell her how the rock 'n' roll musical he grew up listening to inspired him, and how it feels to revive the play; we'll have performances from Glasvegas the original musical throughout the programme.
Operatic sopranos the Bevan Sisters perform for the Festival Cafe audience.
Clips