Main content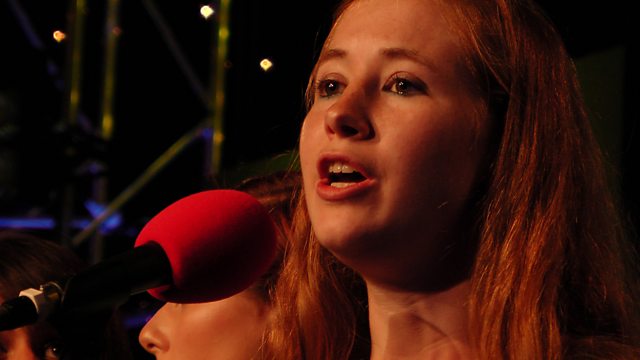 09/08/2012
Claire Sweeney and Matthew Kelly discuss their take on Educating Rita.
Oxford Belles- Oxford University's original all-female a cappella group bringing back their unique blend of classics and chart hits, choreography and beatboxing to the Fringe!. This year's highlights include the fun and pace of spot the TV theme tune a cappella style to the spine tingling ballads like Jar of Hearts.
Othello - The Remix A fresh urban take on Shakespeare's tragedy spun out, smashed up and lyrically rewritten over original beats. The Q Brothers are America's leading re-interpreters of Shakespeare through hip hop. Returning to Edinburgh following award-winning international tours of Bomb-itty of Errors and Funk It Up About Nothin'.
Educating Rita: Claire Sweeney and Matthew Kelly discuss their production of the Pygmalion-like account of a young, brash Liverpudlian hairdresser trying to enrich her life by going on an English Lit Open University course. Her fresh, unschooled reaction to the classics challenges the attitudes of the University and her lecturer Frank, who begins to question his own understanding of his work and himself. (Claire Sweeney plays Rita and Matthew Kelly is Dr Frank Bryant.)
Barry McGovern, world renowned for his interpretations of the work of Samuel Beckett, discusses his adaptation and solo performance of Watt, produced by Dublin's Gate Theatre, the extraordinary story of an itinerant character who walks one day from a train station to the home of a Mr Knott whom he will serve. The bizarre adventures of Watt and his struggle to make sense of the world around him are told with verbal elegance, immense pathos and fierce humour.'
Without You Actor Anthony Rapp discusses his autobiographical show Without You, adapted from his bestselling memoir about his friendship with Rent composer Jonathan Larson, - he shares his experience of being part of the original cast of Rent (playing Mark Cohen), which premiered off-Broadway in 1996 shortly after Larson's death.