Main content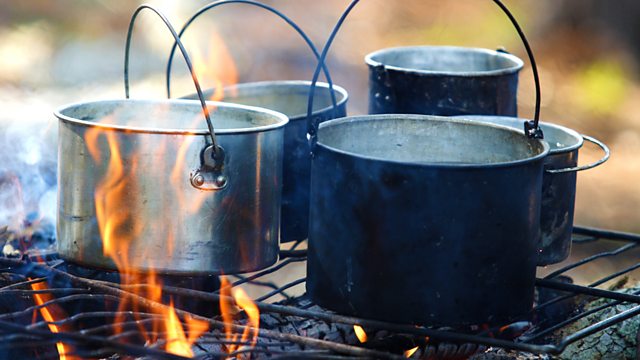 Camping Food
Can camping food be more than tinned goods and bangers? Tim Hayward looks again at camping food with Josh Sutton, aka the Guyrope Gourmet, and discovers a new take on local food.
For most people, the idea of camping food is not an appetising one. You'll not find food-loving Tim Hayward under canvas unless it's in the big tent of a food festival.
Tim has got wind of a man who is throwing all of his energy into changing forever how people see (and taste) camping food. Setting off on an arduous voyage to meet Josh Sutton - aka The Guyrope Gourmet - our intrepid presenter learns about tribal caches, a pioneering outdoorsman with a love of Italian cuisine, as well as a whole new way to experience 'local food'.
Tim Hayward is joined by Matthew De Abaitua, author of 'The Art of Camping'.
Producer: Rich Ward.
Last on
Broadcasts