Main content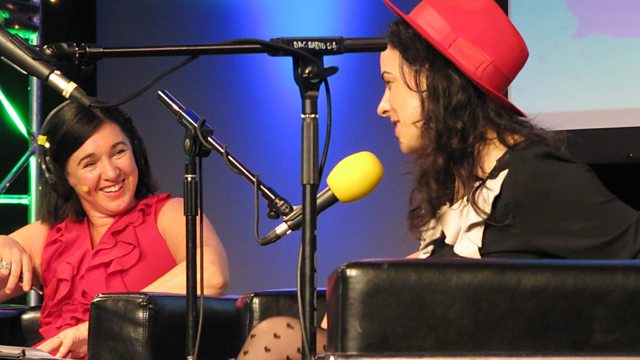 06/08/2012
The first of Radio Scotland's Edinburgh Festival shows, featuring The Two Worlds of Charlie F.
The cream of the talent from all the Edinburgh Festivals join Clare English and Janice Forsyth. Prepare to be entertained, even challenged, by the sharpest minds and the top performers in town. Witty, sharp and frequently funny. The best way to spend lunchtime.
On Monday:
The Two Worlds of Charlie F- Clare English is joined by the writer and cast of the show that wowed London's West End for two nights earlier this year. Starring soldiers who have been injured in Iraq or Afghanistan, this powerful piece of theatre looks at the effects of the physical and mental wounds incurred during conflict, as well how soldiers cope once they're back home. We'll find out how these non-professional actors have harnessed their determination and strength to make the transition from a military to a theatrical company.
A familiar face from television and film, last seen in 2011's Tinker Tailor Soldier Spy, actress Linda Marlowe talks about Miss Havisham's Expectations, the Fringe show that takes a fresh look at the tragic, manipulative figure from Dickens' Great Expectations. We'll find out what an actress of her calibre gets from being part of the rough and tumble of a month's run at the Edinburgh Fringe.
Live music from Camille O'Sullivan who'll be performing songs from her forthcoming album, Changeling, and discussing the world premiere of her one-woman Edinburgh International Festival show. Produced by the Royal Shakespeare Company, The Rape of Lucrece unleashes her formidable musical performance skills on Shakespeare's lyrical poem.
Producer: Serena Field.