Main content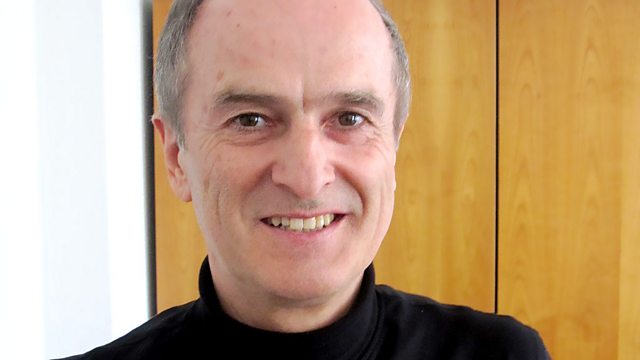 In the words of Olympic runners and songs inspired by their stories, the final programme of the series explores the ultimate test of endurance - the marathon.
The marathon is the final event of the Olympic Games and so it completes this series, in the words of runners themselves, who share details of their training schedules, diets and the preparation needed for this ultimate test.
The cast includes Basil Heatley, who took silver in Tokyo 1964 behind the legendary Abebe Bikila; and Bill Adcocks who came fifth in Mexico 1968; Karel Lismont, a silver medallist at Munich 1972; and sixth placed Ron Hill, who had been favourite.
Songwriters Julie Matthews and Jez Lowe have been mainstays of the series and they again make a major contribution. Julie sings of the Lonely Distance Runner and considers the strengths of wheelchair marathon competitor David Weir in Born This Way. Weir is a highly decorated Paralympic athlete who has won the London marathon six times. He shares the race mentality and ruthlessness which has helped keep him at the top for years.
Jez sets the classic tale of the 1908 marathon to music, with The Ballad of Dorando and Johnny and pays tribute to East German double marathon gold runner Waldemar Cierpinski. He won consecutive marathons in 1976 and 1980, equalling the double gold of Ethiopian Abebe Bikila.
At 20 miles, when the body's reserves of fuel have been used up, the athlete has to run on mental strength alone. It's called 'hitting the wall' or - as German runners say - 'the man with the hammer'. And Boo Hewerdine and Brooks Williams'song takes the German expression as its title, exploring the psychological tricks a runner's mind can play on him, and hearing from the greats of the marathon who triumphed over their own shadows.
Nancy Kerr's So Close to the Line closes the show - and the series - with a look at what might have been for so many Olympic medal hopefuls.
Last on
More episodes
Next
You are at the last episode
Broadcast