Main content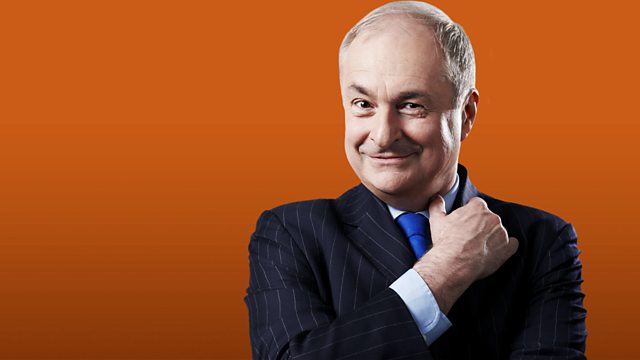 04/08/2012
Paul presents tracks from this week's US charts, embracing singles, albums, R&B, country and rock hits, as well as those from the last six decades.
Paul Gambaccini presents tracks from this week's US charts and hits from the last six decades.
In the feature Headline News [Number One Albums On Noteworthy Days] we hear Fakin' It by Simon & Garfunkel from their Bookends LP which was number one on 6 June 1968, the day Senator Robert Kennedy died after being shot the previous day. We also hear Baby It's Cold Outside from Rod Stewart's The Great American Songbook Volume III. It was number one on 2 November 2004 , the day on which Barack Obama was elected Senator for Illinois.
In the regular feature The First Time Ever I Saw Your Face, tracks are played from albums by The Guess Who and Sting. It's Not The Same Old Song, meanwhile, highlights It's Too Late by Chuck Willis and a different song with the same title by Carole King.
In A Matter Of Life And Death, Paul celebrates the birth on this date in 1939 of Frankie Ford with his hit Sea Cruise. We also hear Inner City Blues by Marvin Gaye. It is played as a tribute to Bob Babbitt, the bass player on that track and many other Motown classics, who recently died.
Paul continues his countdown of the Top 100 list of songwriters based on success in the American chart from 1955 - 2005. We hear songs written by Missy Elliott (Number 80) and George Brown of Kool & The Gang (Number 79).
Our R&B number ones are from 1981 - Double Dutch Bus by Frankie Smith - and this week - Tonight (Best You Ever Had) by John Legend. We hear country number ones from 1957 and now by The Everly Brothers and Little Big Town.
This week's featured past and present rock number ones are by Tom Petty & The Heartbreakers and Linkin Park. The new album by Nas, Life Is Good, enters the chart at number one. And on the singles side, Whistle by Flo Rida is the best-selling song of the week.