Main content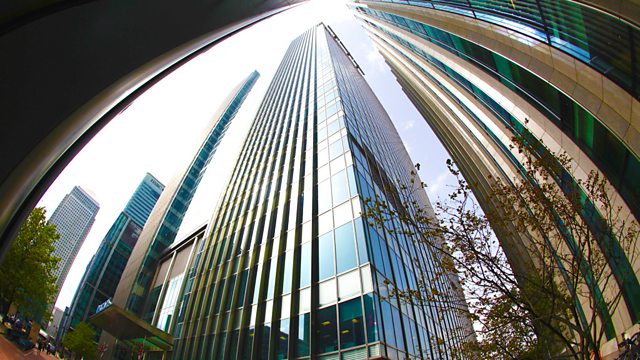 Michael Robinson asks what went wrong with Britain's banks and finds surprising solutions, beginning with an investigation into the origins of PPI mis-selling.
Big British banks are now widely accused of damaging the economy by failing to support their customers.
In this 4-part series, Michael Robinson examines what went wrong and how it might be put right.
The series opens by showing how the once close relationship between bank managers and customers has broken down. It charts how the introduction of computer systems from the 1980s replaced local decision-making with centralised lending controls. At the same time, pressure on front-line branch staff to sell highly profitable financial products such as Payment Protection Insurance increased massively. With testimony from industry insiders, this programme shows how PPI became one of the big banks' major sources of income. It reveals why early attempts to blow the whistle on industry malpractice failed and how the scandal of PPI mis-selling ended up increasing distrust in what had started out as a good financial product. As a result, many who would benefit from such insurance now shun it, putting themselves at greater risk. The programme shows how PPI became a touchstone for what has happened to British banking and the widespread cynicism with which it's now regarded.
More episodes
Previous
You are at the first episode
Michael Robinson reports on initiatives to do without banks, like peer-to-peer lending.

Michael Robinson wonders if a return to the banking of yesteryear is a possible solution

Michael Robinson assesses what the future holds in the wake of the rate-fixing scandal.