Main content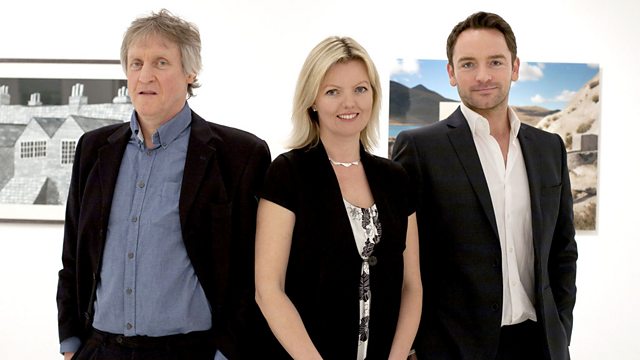 Competition for a spot at a grand exhibition at the Mall Galleries. Featuring a painting with a £35,000 price tag and a drawing using mixed media including soya sauce.
Among those facing the Hanging Committee is a 50-year-old Russian-born painter who likes to be known simply as ARINA. She came to the UK in 2005, completed a degree and masters in fine art, and now works full time as an artist in London and has exhibited her work in the UK and abroad. A spot at the Mall Galleries would be an important stepping stone in building her profile, but what will the judges make of her painting - and the whopping £35,000 price tag ARINA wants to put on it?
Richard, 39, from Somerset already makes a living from painting - but as a painter and decorator rather than a fine artist, and his dream is to stop painting ceilings and start selling masterpieces. But rather than show the judges a painting, Richard has decided to submit a miniature sculpture entitled 13 Secrets and containing a hidden message. Will the judges be drawn in by the intricacy and mystery of his tiny sculpture?
Clem, 49, from Devon has always loved art but ended up running an online business trading vintage collectables instead. In his forties he decided to follow his heart and study fine art at university. Now, with his degree behind him, it is make or break time to establish himself as an artist. He is presenting the judges with a drawing using mixed media including soya sauce and rice, which is inspired by a photograph of his great grandmother and explores his Chinese identity. Will the judges warm to Clem's originality?
Diana Bernice Tackley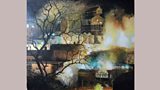 Age: 66
From: Northwich, Cheshire
Title: Nightshift (2011)
Medium: Acrylic on canvas
Dimensions: 91 x 91 cm
Guide Price at exhibition: £3,500
Sale Price: Unsold (1 underbid of £1,501 not accepted)
Judges' Votes
David - Yes
Roy - Yes
Charlotte - No
Richard Howell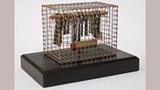 Age: 51
From: Wincanton, Somerset
Title: 13 Secrets (2009)
Medium: Various materials tied with copper wire
Dimensions: 9 x 6 x 7 cm
Guide Price at exhibition: £475
Sale Price: Unsold (no bids)
Judges' Votes
David - Yes
Roy - Yes
Charlotte - Yes
Arina Gordienko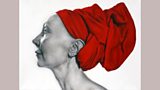 Age: 50
From: London
Title: Silence, Opus 3 (2009)
Medium: Oil on linen
Dimensions: 110 x 145 cm
Guide Price at exhibition: £27,000
Sale Price: Unsold (no bids)
Judges' Votes
David - Yes
Roy - Yes
Charlotte - Yes
Credits
| Role | Contributor |
| --- | --- |
| Executive Producer | Damon Pattison |
| Executive Producer | Damon Pattison |
| Series Producer | Alison Kreps |
| Series Producer | Alison Kreps |