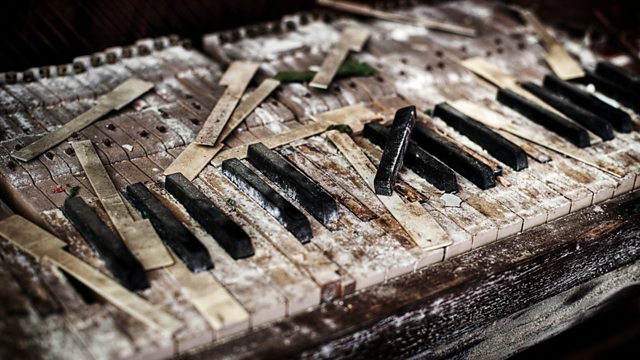 Lewis Nowra - Echo Point
By Louis Nowra
A couple arrive at an old hotel in the Blue Mountains - a breathtakingly dramatic beauty spot in New South Wales. Gavin has come to work on the renovations. The building used to be a Victorian spa. He has brought his wife Esther for a holiday hoping that the she will find the setting restorative.
Esther a pianist, hasn't played for a while but she noodles away on the piano in the hotel ballroom and a strange tune comes to her. Esther becomes convinced that the music has something to do with strange sounds and voices that she begins to hear in different parts of the old building. As her husband and his team hack away at the walls and find the inner rooms of the old spa, Esther discovers secrets that help her to feel more vital and to take control.
All other parts played by members of the cast.
Music Composed by Stewart D'Arrietta and performed by Carollyn Eden.
Technical production: David McCarthy and Peregrine Andrews.
Produced and Directed by Judith Kampfner.
A Corporation for Independent Media Production for BBC Radio 4.
Last on
Credits
| Role | Contributor |
| --- | --- |
| Gavin Morris | Brandon Burke |
| Esther Morris | Lucy Bell |
| Mr Harrison | John Gaden |
| Graham | Russell Kiefel |
| Wozz | Stewart D'Arrietta |
| Dale | Asher De Grey |
| Waitress | Sandra Eldridge |
| Freda | Romy Bartz |
| Dr Merrill | Ron Haddrick |
| Writer | Louis Nowra |
| Director | Judith Kampfner |
| Producer | Judith Kampfner |