Main content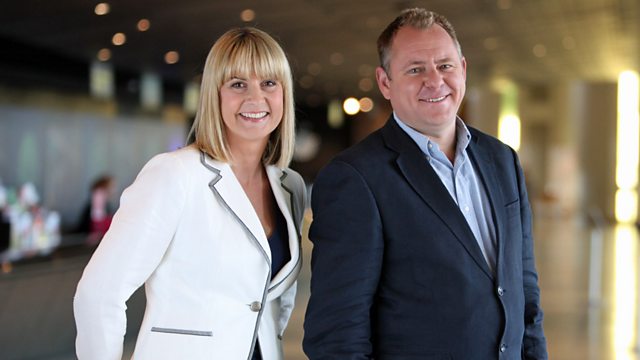 24/07/2012
Family history expert Cat Whiteaway answers questions about your ancestry, and movie guru Gary Slaymaker highlights his favourite sporting films.
Family History with Cat Whiteaway: Elaine, Kathy, Twyla and Stuart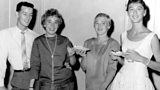 Genealogist Cat Whiteaway is taking your calls on the show between 1000 and 1100 on today's programme. One of the Family History stories she's investigating is for listeners Kathy and Stuart, who are looking for their bridesmaid and Kathy's best friend, Twylia Worlund, who they haven't seen or heard from in over 50 years. Pictured here are Kathy (Dymond) and Stuart with Twylia and Elaine (surname unknown but she was American).
If you think you can help - listen from 10 AM or online afterwards, and get in touch by emailing jamieandlouise@bbc.co.uk