Main content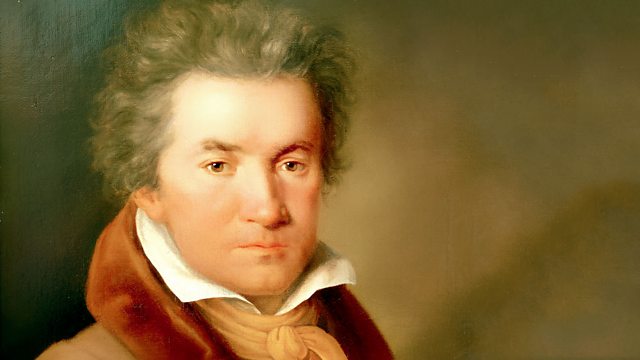 Beethoven's Last Piano Sonatas
Donald Macleod explores the period 1820-2, when Beethoven composes his final piano sonatas.
Donald Macleod explores the life and music of Beethoven, taking a snapshot view through the window of five of the composer's thirty-two piano sonatas.
1820-2 was a period when Beethoven was consumed with composing, what he thought was his greatest work to date, the Missa Solemnis opus 123. This huge choral undertaking was like his opera, worked on over a long period, with breaks for the composer to focus upon other works. During this period, Beethoven returned to re-editing some Scottish folksongs for publication, including 'Music, Love and Wine', and 'Sally in our Alley'.
By this time however, Beethoven was often seen walking the streets of Vienna, ranting to himself, or singing at the top of his voice. He looked dishevelled, and boys would openly mock him in the street, although he couldn't hear them. Rossini and Weber both visited Beethoven, and was saddened to see the poor state they found him in. Rossini even tried to get the Austrian Court to step in and assist Beethoven financially, but this appeal was turned down, as Beethoven was considered a hopeless case, mentally unbalanced.
It was during this same period where Beethoven was seen walking the streets like a vagrant, and even arrested by the Police for peering into windows, that he interrupted his work on the Missa Solemnis to complete his final three piano sonatas. These piano works, including the Piano Sonata no.30 opus 109, pushed the boundaries of traditional sonata form, with none of the movements being what you'd expect.
More episodes
Next
You are at the last episode