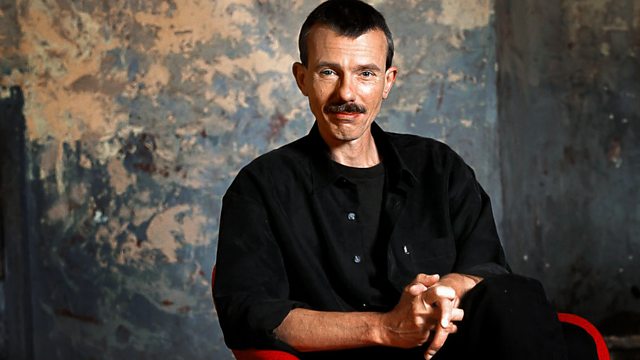 28/07/2012
Susan Sharpe presents Faure, Nielsen and Stravinsky performed by the finalists of Danish Radio's Chamber Music Competition.
1:01 AM
Faure, Gabriel [1845-1924]
Quartet no. 1 in C minor Op.15 for piano and strings
Ensemble Midt-Vest
1:31 AM
Nielsen, Carl [1865-1931]
Quintet Op.43 for wind
Mazvila Winds
1:58 AM
Stravinsky, Igor [1882-1971],
Petrushka, arr. Mogensen and Kjøller for accordion duet
Mythos
2:32 AM
Prokofiev, Sergei (1891-1953)
Violin Concerto No.2 in G minor (Op.63)
Tomaz Lorenz (violin), Slovenian Radio Television Symphony Orchestra, Samo Hubad (conductor)
3:01 AM
Dvorák, Antonín (1841-1904)
Symphony No.6 in D major (Op.60)
National Polish Radio Symphony Orchestra, Kees Bakels (conductor)
3:42 AM
Brahms, Johannes (1833-1897)
Intermezzo in A major (Op.118 No.2)
Jane Coop (piano)
3:49 AM
Debussy, Claude (1862-1918)
Jeux - Poème Dansé
Oslo Philharmonic Orchestra, Jukka-Pekka Saraste (conductor)
4:07 AM
Buxtehude, Dietrich (1637-1707)
Jubilate Domino, omnis terra for alto, viola da gamba and continuo BuxWV 64
Bogna Bartosz (contralto), Amsterdam Baroque Orchestra, Ton Koopman (conductor)
4:16 AM
Schumann, Clara (1819-1896)
4 Pièces fugitives for piano (Op.15)
Angela Cheng (piano)
4:29 AM
Weill, Kurt (1900-1950)
Kleine Dreigroschenmusik
Winds of the Flemish Radio Orchestra, Jan Latham Koenig (conductor)
4:38 AM
Von Paradies, Maria Theresia (1759-1824) (alias Kreisler, Fritz (1875-1962))
Sicilienne
David Varema (cello), Heiki Mätlik (guitar)
4:41 AM
Gesualdo, Carlo (c.1560-1613)
Mercé, grido piangendo - from Madrigali a cinque voci, Libro V; Napoli, Gian Giacomo Carlino (1611)
Ensemble Daedalus , Roberto Festa (director)
4:47 AM
Wolf, Hugo (1860-1903)
Italian serenade for string quartet
Bartók Quartet
4:54 AM
Sibelius, Jean (1865-1957)
Romance for string orchestra in C major (Op.42)
Danish Radio Concert Orchestra, Hannu Koivula (conductor)
5:01 AM
Johann Strauss Jr. (1825-1899)
Spanischer Marsch (Op.433)
ORF Symphony Orchestra, Peter Guth (conductor)
5:06 AM
Sweelinck, Jan Pieterszoon (1562-1621)
Psalm 23 - from the Genevan Psalter
Leo van Doeselaar (Van Hagerbeer organ (1643) at the Pieterskerk in Leiden)
5:14 AM
Delius, Frederick (1862-1934)
Irmelin - prelude
Symphony Nova Scotia, Georg Tintner (conductor)
5:20 AM
Ravel, Maurice (1875-1937)
Cinq mélodies populaires grecques
Catherine Robbin (mezzo-soprano), André Laplante (piano)
5:28 AM
Sibelius, Jean (1865-1957)
Valse Triste
BBC Philharmonic Orchestra, Yan Pascal Tortelier (conductor)
5:34 AM
Arriaga, Juan Crisostomo (1806-1826)
Los Esclavos Felices - overture
Bergen Philharmonic Orchestra, Juanjo Mena (conductor)
5:42 AM
Brahms, Johannes (1833-1897)
Marienlieder (Op.22)
Danish National Radio Choir, Stefan Parkman (conductor)
6:00 AM
Diamond, David (1915-2005)
Rounds for string orchestra
CBC Vancouver Orchestra, Mario Bernardi (conductor)
6:15 AM
Saint-Saëns, Camille (1835-1921)
Variations on a theme by Beethoven (Op.35)
Dale Bartlett & Jean Marchaud (pianos)
6:32 AM
Mozart, Wolfgang Amadeus (1756-1791)
Concerto for piano and orchestra no.21 (K.467) in C major
Håvard Gimse (piano), Trondheim Symphony Orchestra, Susanna Mälkki (conductor).
Last on