Main content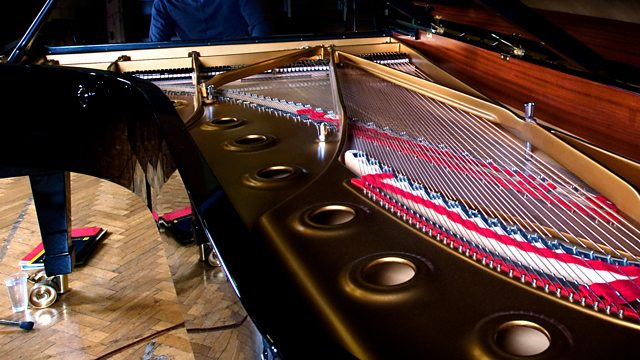 Violinist and Radio 3 New Generation Artist Alexandra Soumm plays works by Tartini, Milstein, Gluck, Saint-Saens at the 2012 City of London Festival.
The seventh of eight concerts featuring Radio 3 New Generation Artists at the 2012 City of London Festival . In 'A Postcard from Purgatory', violinist Alexandra Soumm is joined by pianist Aimo Pagin in Tartini's notorious 'Devil's Trill' Sonata (prompted by a diabolical dream), a work by Nathan Milstein inspired by the famous 19th-century virtuoso Paganini (who was rumoured to have acquired his skills with devilish help), Gluck's serene Elysian 'Melodie' from his opera Orphee et Euridice, Saint-Saens's Danse macabre and an arrangement of Schubert's famous song Erlkonig.
Presented by Louise Fryer.
Tartini: Violin Sonata in G minor (Devil's Trill)
Milstein: Paganiniana
Gluck: Mélodie (from Orphée et Eurydice)
Saint-Saëns: Danse macabre
Schubert (arr. Ernst): Erlkönig
Alexandra Soumm (violin)
Aimo Pagin (piano).