Main content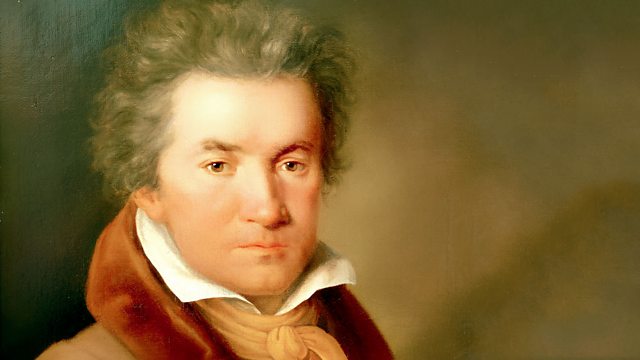 Beethoven's Music Becomes Politically Charged
Donald Macleod explores the Congress of Vienna, when the music of Beethoven becomes political.
Donald Macleod explores the life and music of Beethoven, taking a snapshot view through the window of five of the composer's thirty-two piano sonatas.
The year 1814 was a significant time in European history, as the previous year the Duke of Wellington had won a decisive victory over Napoleon, and now the monarchs and statesmen of many countries all descended upon Vienna, re-drawing the map of Europe in the wake of the battle of Waterloo. Many composers at this time would compose patriotic works, and Beethoven was no exception, including his Wellington's Victory opus 91.
Wellington's Victory became an overnight success, and was performed many times in 1814, increasing Beethoven's profile with the general public of Vienna. Riding this wave of popularity, Beethoven didn't stop there, but went on to compose a number of other politically charged works, including a celebratory cantata, The Glorious Moment opus 136. Beethoven even wrote a one-off Polonaise opus 89, for the Russian Empress, who was one of the many monarchs in town. Empress Elisabeth Alexyevna was so pleased with the work, that she awarded Beethoven a gift of 50 ducats.
1814 did see the end of a five year gap, where Beethoven had composed nothing for the piano previously. It was a new Piano Sonata, opus 90, which he dedicated to Count Moritz von Lichnowsky, who'd been very active on Beethoven's part, in securing the composer a financial reward from the British contingent at the Congress of Vienna, for his Wellington's Victory.