Main content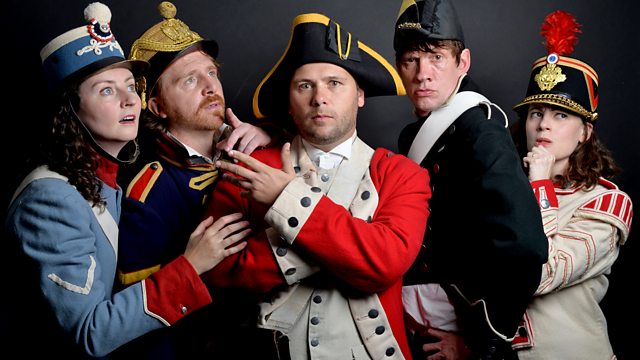 An awkward celestial relationship, and a film trailer about the only mode of transport not yet filmed. Sketches from September 2012.
John Finnemore, the writer and star of Cabin Pressure, regular guest on The Now Show and popper-upper in things like Miranda and Family Guy, records a second series of his hit sketch show.
The first series was described as "sparklingly clever" by The Daily Telegraph and "one of the most consistently funny sketch shows for quite some time" by The Guardian. It featured Winnie the Pooh coming to terms with his abusive relationship with honey, how The Archers sounds to people who don't listen to the Archers and how Dr Jekyll and Mr Hyde decided whose turn it was to do the washing up.
This episode doesn't feature any of those things, but it does feature an awkward celestial relationship, surprisingly easy contract negotiations, and a trailer for a film about the only mode of transport that hasn't had a film made about it yet.
John Finnemore's Souvenir Programme is written by and stars John Finnemore. It also features Margaret Cabourn-Smith, Simon Kane, Lawry Lewin and Carrie Quinlan. It is produced by Ed Morrish.
More episodes
Previous
You are at the first episode