Main content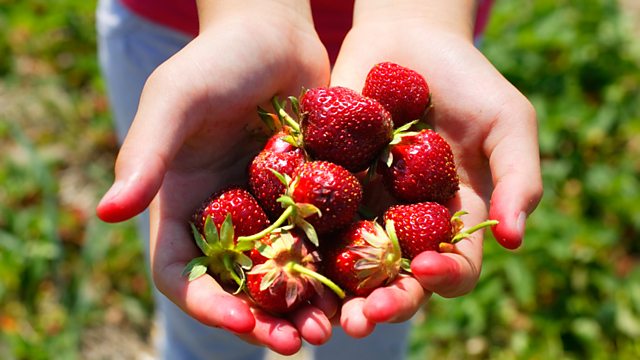 The Olympic effect in Barcelona and London, and 'Mate Crime'
What impact have the Olympics had on business? We ask firms in London and Barcelona. Plus, how can we protect vulnerable adults from so called 'friends' who exploit them?
What impact have the Olympics had on business? On the eve of the Olympics we ask firms in London and Barcelona about the Olympic effect on their businesses.
The Paralympics will see the arrival of hundreds of athletes in the UK over the next few weeks. So what are airlines doing to improve their services for passengers with reduced mobility?
Leon restaurant is selling bonds to fund its planned expansion, so is it a good bet for investors, and what does it tell us about the attitude of banks to backing businesses? Dave Fishwick from Channel 4's Bank of Dave tells us what he's learned about banks and why they should be doing more.
"Mate Crime" is a largely unreported aspect of hate crime that affects hundreds of vulnerable adults. Crimes range from so called "friends" taking money, or using accommodation, to the most shocking crimes of torture and even murder. We find out what more should be done to raise awareness and protect those at risk.
And it's been a dismal summer for Pick Your Own farmers, with some growers reporting a fall in 50% in their business. We talk to one farmer nominated in this year's You and Yours Best Local Retailer category of this year's BBC Radio 4 Food and Farming Awards about how rain has affected his business, and what might be running short this autumn.
Producer: Rebecca Moore
Presenter: Julian Worricker.
Chapters
Mate Crime

The under reported element of hate crime. Fake friendships that abuse the vulnerable.

Duration: 08:12

Leon Bonds

The Leon restaurant group launches bonds in an efforrt to raise investment money.

Duration: 05:35

Business Legacy 1992 Olympics

The games turned Barcelona into a global tourist destination, but did businesses cope?

Duration: 05:59

Airport Accessibility

UK airports are expecting 4,000 paralympians for the games, are they prepared?

Duration: 03:50

Pick Your Own

How well are Pick Your Own farms doing during this soggy summer?

Duration: 03:54