Main content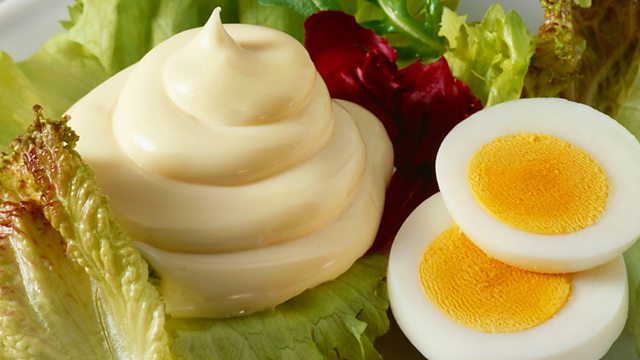 26/07/2012
Marilyn Monroe no dumb blonde - Pulitzer-winning journalist Maureen Dowd blows the myth, plus perfect mayonnaise with Arabella Boxer and advice for parents of a self-harming child.
Pulitzer Prize winning journalist Maureen Dowd blows the myth that Marilyn Monroe was a dumb blonde. The government's vowed to assist 120,000 "troubled families" - the End Violence Against Women Coalition voices concerns the role of violence in families isn't being taken seriously enough. Cook the Perfect...Mayonnaise with Arabella Boxer. A listener asks for advice after her daughter self-harms, we talk to some experts. And historian Diane Atkinson on her latest book. It's about socialite Caroline Sheldon, accused of a Criminal Conversation with PM Lord Melbourne, she went on to fight for the rights of women in Marriage.
Presented by Jenni Murray.
Produced by Jane Thurlow.
Chapters
Troubled families

Jenni talks to the DG of the Troubled Families Programme and author of the report, Louise Casey and Professor Liz Kelly, Chair of the End Violence against Women Coalition.

Duration: 10:25

The 'Smart Dumb Blonde'

Jenni talks to journalist, Maureen Dowd to hear why Marilyn Monroe should be celebrated. 'Archive on 4: The Smart Dumb Blonde' will be broadcast at 8pm on Saturday 28 July on BBC Radio 4.

Duration: 07:35

Cook the Perfect: Mayonnaise with Arabella Boxer

'Arabella Boxer's Book of English Food' rediscovers English food from between the wars. She joins Jenni to show how to make mayonnaise.

Duration: 08:05

Self-harm among young people

Jenni is joined by Elaine Chalmers, Area Manager for ChildLine NSPCC, and Birmingham; and by Dr Alys Cole-King, a consultant psychiatrist speaking on behalf of the Royal College of Psychiatrists.

Duration: 08:29

'The Criminal Conversation of Mrs Norton'

How did a nineteenth century socialite become one of the most important figures in establishing women's rights in marriage? Jenni is joined by the historian Diane Atkinson to discuss her new book.

Duration: 07:24