Main content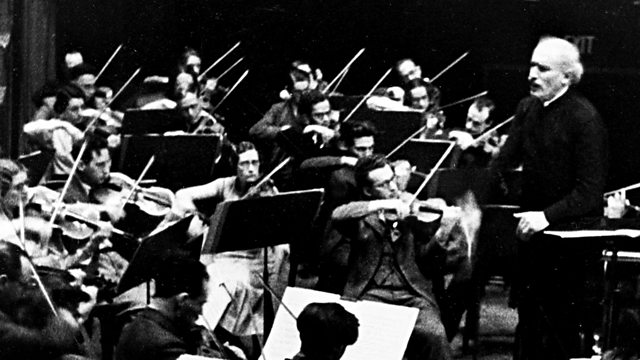 Entertaining Toscanini
Suzy Klein delves into the archives and finds behind-the-scenes panic at the BBC as it prepared for Toscanini's visits to conduct the BBC SO in the 1930s.
Many of the world's great conductors have stood on the podium in front of the BBC Symphony Orchestra but perhaps none has been quite as starry as Arturo Toscanini who conducted them in the 1930s. Suzy Klein sifts through memos and letters preserved at the BBC Written Archive Centre to reveal the BBC's attempts to lure the great man back to its Symphony Orchestra for a series of concerts in 1938.
As the Maestro's visit grows closer, memos, telegrams and letters begin to fly, exposing a range of preoccupations among the Corporation's top brass. Will Toscanini be tempted away from the BBC to American rivals, the NBC? Why won't the temperamental Maestro meet the King and Queen? And, most curiously, what sort of party would Toscanini be willing to attend? Among the BBC staff expending their efforts on these important questions are Director General Sir John Reith and his Director of Music, Dr Adrian Boult. Including contemporary recordings with the BBC SO conducted by Toscanini and readings of primary-source, never-before-broadcast material from Jonathan Keeble.
David Papp, producer
First broadcast in July 2012.