Main content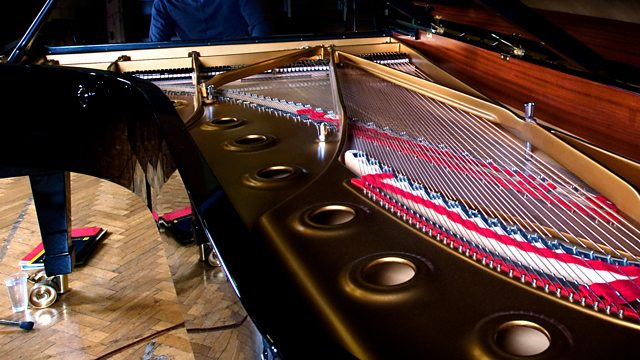 Pianist and Radio 3 New Generation Artist Christian Ihle Hadland in Chopin, Grieg, Kjerulf, Mendelssohn and Schumann at the 2012 City of London Festival.
The sixth of eight concerts featuring Radio 3 New Generation Artists at the 2012 City of London Festival. In 'A Postcard from Leipzig', pianist Christian Ihle Hadland plays works by Mendelssohn and Schumann (who lived and worked in the city), Grieg and Halfdan Kjerulf (who studied there), and Chopin (who visited).
Presented by Louise Fryer.
Chopin: Impromptu in A flat major Op 29
Grieg: Agitato EG 106
Halfdan Kjerulf: Three Piano Pieces Op 4
Mendelssohn: Six Songs without Words Op 19b
Grieg: Four Piano Pieces Op 1
Schumann: Arabesque in C major Op 18
Christian Ihle Hadland (piano).