Main content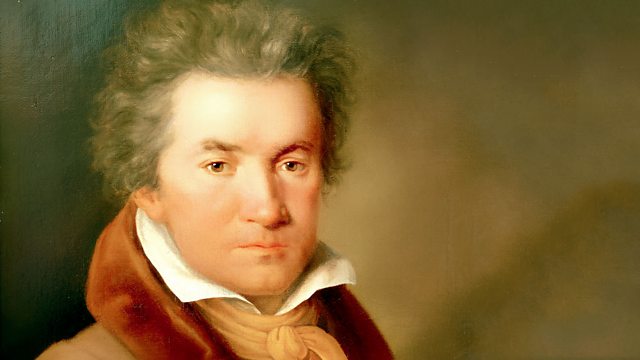 Beethoven Turns to Writing Opera
Donald Macleod journeys through the period 1804-5, when Beethoven turns to writing an opera.
Donald Macleod explores the life and music of Beethoven, taking a snapshot view through the window of five of the composer's thirty-two piano sonatas.
The music of Beethoven between 1804-5, was now travelling abroad, including ten performances of major works in England. This was a period when Beethoven would turn his attention to writing an opera, Fidelio, but this process was protracted, with long breaks to focus upon other works. One work which he turned to during this period, was the Triple Concerto in C major opus 56.
A complicated love life would also impact upon Beethoven's time, including his relationship with Countess Josephine Deym. Although both parties cared for each other greatly, this relationship could never lead to marriage, as it would mean that the Countess would have to give up her title, and possibly lose her guardianship of her children. One song Beethoven dedicated to the Countess Josephine, is addressed to Hope, An die Hoffnung opus 32.
During this same period, Beethoven continued his exploration of piano sonatas, including one possibly conceived during a countryside walk. Beethoven and his pupil Ries were walking in some woods, when Ries noticed his tutor humming a number of passages. On returning home Beethoven raged on the keys of his keyboard, developing the finale of this new sonata, known today as the 'Appassionata', opus 57.