Main content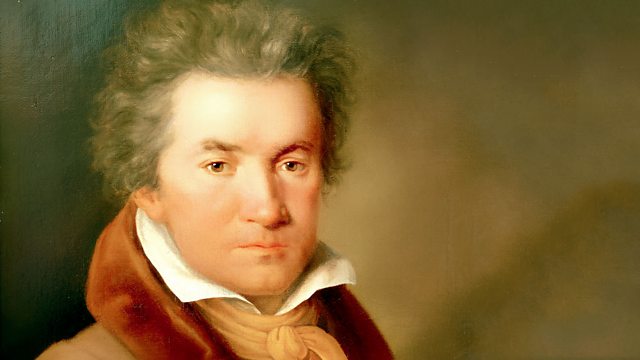 Beethoven and the Early Signs of Deafness
Donald Macleod surveys Beethoven's career in 1801, including the early signs of deafness.
Donald Macleod explores the life and music of Beethoven, taking a snapshot view through the window of five of the composer's thirty-two piano sonatas.
Beethoven was now quite successful by 1801, supported by a most generous patron Prince Lichnowsky, who had previously been an important patron of Mozart's. Commissions meant that Beethoven was now being taken seriously as a composer, and one such commission was for the stage. This provided Beethoven with the opportunity of writing ballet music for The Creatures of Prometheus, which proved so popular it was performed many times that year.
Beethoven was not above criticism though, and was aware that he still needed to develop his compositional skills and technique. This included having lessons from the major Viennese composer Antonio Salieri, who set the younger composer exercises in writing for voice. A number of these unaccompanied partsongs survive, including Nei campi e nelle selve, WoO 99.
At this time however, there were increasing signs that Beethoven was suffering from hearing difficulties. His friends noticed that Beethoven would often have cotton wool soaked in almond oil protruding from his ears. This, combined with other periods of illness, could have been one reason for Beethoven turning to religious songs, including composing The Glory of God in Nature opus 48.
1801 was also a time for composing further piano sonatas, numbers twelve to fifteen. One of Beethoven's favourite piano sonatas would be written during this period: the Piano Sonata No.15 in D major, otherwise known as the "Pastoral".