Main content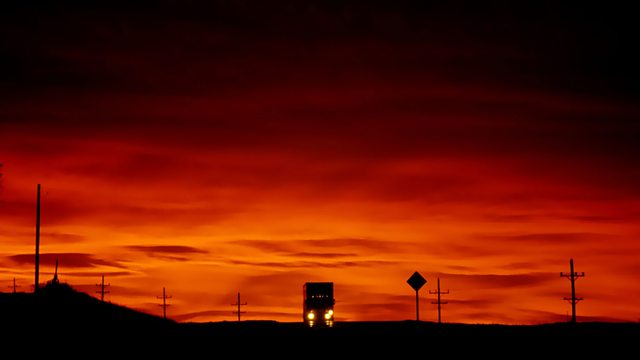 24/07/2012
Susan Sharpe presents performances including Monteverdi's Vespers from 1610, Tchaikovsky, Norman, Elgar and Albinoni.
Susan Sharpe presents a performance of Monteverdi Vespers of 1610 recorded in Barcelona in 2010 with early music specialists L'Arpeggiata.
12:31 AM
Monteverdi, Claudio (1567-1643)
Vespro della Beata Vergine (1610)
Núria Rial (soprano), Raquel Andueza (soprano), Miriam Allan (soprano), Luciana Mancini (mezzo-soprano), Pascal Bertin (countertenor), Emiliano Gonzales Toro (tenor), Markus Brutscher (tenor), Jan van Elsacker (tenor), Fernando Guimaraes (tenor), Fulvio Bettini (baritone), Hubert Claessens (bass), Joao Fernandes (bass), L'Arpeggiata
1:45 AM
Tchaikovsky, Pyotr Il'yich (1840-1893)
Symphony No.1 in G minor, Op.13, 'Winter daydreams'
Slovak Symphony Orchestra, Pavel Semetov (conductor)
2:31 AM
Norman, Ludvig (1831-1885)
Sextet for piano, 2 violins, viola, cello and double bass in A minor (Op.29)
Bengt-Åke Lundin (piano), Uppsala Chamber Soloists
3:03 AM
Elgar, Edward [1857-1934]
Variations on an original theme 'Enigma' for orchestra (Op.36)
BBC Philharmonic, Paul Watkins (conductor)
3:35 AM
Albinoni, Tomaso (1671-1750)
Concerto in B flat
Ivan Hadliyski (trumpet), Kamerorchester, Alipi Naydenov (conductor)
3:44 AM
Chopin, Frédéric (1810-1849)
Rondo in C major, Op.73
Ludmil Angelov (piano)
3:53 AM
Debussy, Claude (1862-1918)
Prélude à l'après-midi d'un faune
Saarbrücken Radio Symphony Orchestra, Marcello Viotti (conductor)
4:04 AM
Dvorak, Antonin [1841-1904]
Romance (Op.11) in F minor vers. for violin and piano
Mincho Minchew (violin), Violinia Stoyanova (piano)
4:16 AM
Bach, Johann Sebastian (1685-1750)
Brandenburg Concerto No.3 in G major for 3 violins, 3 violas, 3 cellos & basso continuo, BWV.1048
Australian Brandenburg Orchestra, Paul Dyer (conductor)
4:31 AM
Vaughan Williams, Ralph (1872-1958)
Overture from The Wasps - Aristophanic suite (from incidental music)
BBC Concert Orchestra, Barry Wordsworth (conductor)
4:41 AM
Chopin, Fryderyk (1810-1849)
Three Mazurkas (Op.59) - No.1 in A minor (Moderato), No.2 in A flat major (Allegretto), No.3 in F sharp minor (Vivace)
Kevin Kenner (piano)
4:51 AM
Bach, Johann Sebastian (1685-1750)
Fürchte dich nicht, ich bin bei dir (BWV.228)
Tafelmusik Chamber Choir, Tafelmusik Baroque Orchestra, Ivars Taurins (conductor)
5:00 AM
Viotti, Giovanni Battista (1755-1824)
Duo concertante in G major
Alexandar Avaramov & Ivan Peev (violins)
5:09 AM
Mozart, Wolfgang Amadeus (1756-1791)
Adagio in E major (K.261)
James Ehnes (violin/director), Mozart Anniversary Orchestra
5:18 AM
Tallis, Thomas (c.1505-1585)
Suscipe, quaeso Domine for 7 voices
BBC Singers, Stephen Cleobury (conductor)
5:26 AM
Vaughan Williams, Ralph (1872-1958)
Fantasia on a theme by Thomas Tallis
The Royal Academy Soloists, Clio Gould (director)
5:40 AM
Mendelssohn, Fanny Hensel (1805-1847)
Trio Op.11 in D minor
Trio Orlando
6:05 AM
Haydn, Joseph (1732-1809)
Symphony no.99 in E flat major (H.1.99)
Netherlands Radio Philharmonic Orchestra, Guido Ajmone Marsan (conductor).